Период застоя в отношениях
SLAVIC AND EAST EUROPEAN JOURNAL период застоя в отношениях
VOLUME 61, NUMBER 2 SUMMER 2017
AATSEEL KEYNOTE SPEECH
MICHAEL R. KATZ: Found in Translation: Combining Teaching and Scholarship
BAKHTIN FORUM: THE DARK AND RADIANT BAKHTIN. WARTIME NOTES.
INTRODUCTION by Irina Denischenko and Alexander Spektor
RUSSIAN AND ENGLISH VERSIONS OF THE TEXT, translated by Irina Denischenko and Alexander Spektor
ALEXANDER SPEKTOR: In Search of the Human: Mikhail Bakhtin's Wartime Notebooks (abstract)
IRINA M. DENISCHENKO: Beyond Reification: Mikhail Bakhtin's Critique of Violence in Cognition and Representation (abstract)
IRINA SANDOMIRSKAIA: Bakhtin in Bits and Pieces: Poetic Scholarship, Exilic Theory, and a Close Reading of the Écriture of Disaster (abstract)
RETROSPECTIVE: Afterword on the Dark and Radiant Bakhtin, by Caryl Emerson
ARTICLES
CHLOE KITZINGER: Dinner at the English Club: Character on the Margins in Tolstoy's War and Peace (abstract)
LITERARY NOTES
HANA PICHOVA: ''The Magic Flute'' as an Ode to Defenestration: On the Twentieth Anniversary of Bohumil Hrabal's Death (abstract)
REVIEWS
Robert L. Belknap. Plots (Gene Fitzgerald)
Michael C. Finke and Michael Holquist, ed. Approaches to Teaching the Works of Anton Chekhov (Radislav Lapushin)
Irina Reyfman. How Russia Learned to Write: Literature and the Imperial Table of Ranks (Michael Wachtel)
Thomas Gaiton Marullo. Heroine Abuse: Dostoevsky's Netochka Nezvanova and the Poetics of Codependency (Brian R. Johnson)
Barry P. Scherr, James Bailey, and Vida T. Johnson, ed. Poetry and Poetics: A Centennial Tribute to Kiril Taranovsky (Michael Wachtel)
Irwin Weil. From the Cincinnati Reds to the Moscow Reds: The Memoirs of Irwin Weil (Lois Alexander)
Anna Sergeeva-Kliatis. Pasternak (Barry P. Scherr)
Olga Bakich. Valerii Pereleshin: Life of a Silkworm (Timothy Langen)
Elizabeth A. Skomp and Benjamin M. Sutcliffe. Ludmila Ulitskaya and the Art of Tolerance (Rosalind Marsh)
Artur Punte, Semyon Khanin, Sergei Timofejev, and Vladimir Svetlov. Hit Parade: The Orbita Group (Olga Livshin)
Reinhard Ibler, ed. The Holocaust in the Central European Literatures and Cultures since 1989 / Der Holocaust in den mitteleuropäischen Literaturen und Kulturen seit 1989 ; Reinhard Ibler, ed. The Holocaust in the Central European Literatures and Cultures: Problems of Poetization and Aestheticization / Der Holocaust in den mitteleuropäischen Literaturen und Kulturen: Probleme der Poetisierung und Ästhetisierung (Halina Filipowicz)
Marek Nekula. Franz Kafka and His Prague Contexts: Studies in Language and Literature (Kirsten Lodge)
Anita Starosta. Form and Instability: Eastern Europe, Literature, Postimperial Difference (Vitaly Chernetsky)
Yevgeny Zamyatin. The Sign and Other Stories (José Vergara)
Igor Pilshchikov, ed. Urban Semiotics: The City as a Cultural-Historical Phenomenon (Emily D. Johnson)
Hanna Chuchvaha. Art Periodical Culture in Late Imperial Russia (1898-1917): Print Modernism in Transition (John Ellison)
Aleksandra Kaminska. Polish Media Art in an Expanded Field (Mary A. Nicholas)
Marina Frolova-Walker. Stalin's Music Prize: Soviet Culture and Politics (Esti Sheinberg)
Revue des études slaves. Tome quatre-vingt-quatrième: Musique et opéra en Russie et en Europe centrale (Míla Saskova-Pierce)
Artemy Magun. Negative Revolution: Modern Political Subject and its Fate after the Cold War (Jonathan Brooks Platt)
Michael David-Fox. Crossing Borders: Modernity, Ideology, and Culture in Russia and the Soviet Union (Jonathan Brooks Platt)
Paul Robert Magocsi. With Their Backs to the Mountains: A History of Carpathian Rus' and Capatho-Rusyns (Curtis Murphy)
Marian J. Rubchak, ed. New Imaginaries: Youthful Reinvention of Ukraine's Cultural Paradigm (Svitlana (Lana) Krys)
Olesya Khromeychuk, ed. Journal of Soviet and Post-Soviet Politics and Society. Vol. 2, No. 1 (2016). Special Issue: Gender, Nationalism, and Citizenship in Anti-Authoritarian Protests in Belarus, Russia, and Ukraine (Jeanine Pfahlert)
Gediminas Lankauskas. The Land of Weddings and Rain: Nation and Modernity in Post-Socialist Lithuania (Meghan Murphy-Lee)
Svitlana Malykhina. Renaissance of Classical Allusions in Contemporary Russian Media (Elise Thorsen)
Patrick Sériot. Structure and the Whole: East, West and Non-Darwinian Biology in the Origins of Structural Linguistics (Mark J. Elson)
SLAVIC AND EAST EUROPEAN JOURNAL
VOLUME 61, NUMBER 1 SPRING 2017
EDITORIAL
ARTICLES
LITERARY NOTES: INTERTEXTUAL REFLECTIONS
ALEXANDER ZHOLKOVSKY: Quote the Poets Ever More: Micro-Analyzing Intertextual Gems by Anna Akhmatova, Vladislav Khodasevich and Osip Mandel'shtam
REVIEWS
Robert L. Belknap. Plots (Gene Fitzgerald)
Lewis Bagby. First Words: On Dostoevsky's Introductions (Ksana Blank)
Lonny Harrison. Archetypes from Underground: Notes on the Dostoevskian Self (Brian R. Johnson)
Deborah A. Martinsen and Olga Maiorova, ed. Dostoevsky in Context. (Elizabeth Blake)
Aileen M. Kelly. The Discovery of Chance: The Life and Thought of Alexander Herzen (Aaron Weinacht)
Petre M. Petrov. Automatic for the Masses: The Death of the Author and the Birth of Socialist Realism (Emily D. Johnson)
Alexander Etkind. Warped Mourning: Stories of the Undead in the Land of the Unburied (Natalia Vygovskaia)
Evgeny Dobrenko and Mark Lipovetsky, ed. Russian Literature Since 1991 (Barry P. Scherr)
Jack V. Haney, ed. The Complete Folktales of A.N. Afanas'ev (Linda J. Ivanits)
Fyodor Dostoevsky. Notes from the Underground. Ed. and trans. Kirsten Lodge. (Nina Shevchuk-Murray)
Lojze Kovačič. Newcomers: Book One (Marianna Deganutti)
David S. Danaher. Reading Václav Havel (Joseph Grim Feinberg)
Oscar E. Swan with Ewa Kołaczek-Fila. Kaleidoscope of Poland: A Cultural Encyclopedia (Agnieszka Jezyk)
Isa Willinger. Kira Muratova: Kino und Subversion (Kommunikation audiovisuell) (Rimma Garn)
Constantin Parvulescu. Orphans of the East: Postwar Eastern European Cinema and the Revolutionary Subject (Jeanine Pfahlert)
Magdalena Waligórska. Klezmer's Afterlife: An Ethnography of the Jewish Musical Revival in Poland and Germany (Marina Ritzarev)
Natalia Khanenko-Friesen and Gelinada Grinchenko, ed. Reclaiming the Personal: Oral History in Post-Socialist Europe (Irena Grudzińska-Gross)
Colin Burgess and Kate Doolan with Bert Vis. Fallen Astronauts: Heroes Who Died Reaching for the Moon (Amanda Murphy)
Anna Louyest and Graham H. Roberts, guest editors. Canadian Slavonic Papers/Revue Canadienne des Slaviste s, Vol. 57, Nos. 3–4 (Sept.–Dec. 2015). Special issue: "Nostalgia, Culture, and Identity in Central and Eastern Europe/Nostalgie, Culture et Identité en Europe Centrale et Orientale." (Carrol F. Coates)
Mark Bassin, Sergey Glebov, and Marlene Laruelle, ed. Between Europe and Asia: The Origins, Theories, and Legacies of Russian Eurasianism (Tatiana Filimonova)
Olga Gurova. Fashion and the Consumer Revolution in Contemporary Russia (Jeanine Pfahlert)
Christian Raffensperger. Ties of Kinship: Genealogy and Dynastic Marriage in Kyivan Rus' (Rachel Stauffer)
Theodore R. Weeks. Vilnius between Nations, 1795–2000 (Curtis G. Murphy)
Irina Kor Chahine, ed. Current Studies in Slavic Linguistics (Irina Ivliyeva)
Andrij Oleksandrovyč Kolesnykov. Morfolohija ukrajins´kyx pivdennobesarabs´kyx hovirok: heneza i dynamika (Andrii Danylenko)
SLAVIC AND EAST EUROPEAN JOURNAL
VOLUME 60, NUMBER 4 Winter 2016
ARTICLES
GARY ROSENSHIELD: Dostoevsky and the Book of Job: Theodicy and Theophany in The Brothers Karamazov (abstract)
LAWRENCE FEINBERG: The Sinful In-Between: Zinaida Gippius's "Chto Est' Grekh?" (abstract)
STUART H. GOLDBERG: Your Mistress or Mine? Briusov, Blok and the Boundaries of Poetic "Propriety" (abstract)
MAYA VINOKOUR: Daniil Kharms and the Liquid Language of Stalinism (abstract)
JASON STRUDLER: Between Poetry and Prose: Malevich's Literary Forms (abstract)
TIJANA VUJOSEVIC AND IVA GLISIC: I Am Barbarogenius: Yugoslav Zenitism of the 1920s and the Limits of Performativity (abstract)
LITERARY NOTES
MAGNUS LJUNGGREN: Bely's Exploding "Atomic Bomb"
REVIEWS
Anna Berman. Siblings in Tolstoy and Dostoevsky: The Path to Universal Brotherhood (Susanne Fusso)
Lev Lunts. The Collected Works of Lev Lunts (Martha W. Hickey)
Lars Kleberg. Vid avantgardets korsvägar: om Ivan Aksionov och den ryska modernismen (Jacob Emery)
Emily van Buskirk. Lydia Ginzburg's Prose: Reality in Search of Literature (Sarah Pratt)
Sofya Khagi. Silence and the Rest: Verbal Skepticism in Russian Poetry (Maria Khotimsky)
Olga Sedakova. In Praise of Poetry (Olga Peters Hasty)
Albena Lutzkanova-Vassileva. The Testimonies of Russian and American Postmodern Poetry: Reference, Trauma, and History (Stephanie Sandler)
Ol´ga Rozenblium. "...Ozhidan'e bol'shoi peremeny": Biografiia, stikhi i proza Bulata Okudzhavy (Barry P. Scherr)
Harriet Murav and Gennady Estraikh, ed. Soviet Jews in World War II: Fighting, Witnessing, Remembering (Naya Lekht)
Sergei Lebedev. Oblivion (David J. Galloway)
Sergey Gandlevsky. Trepanation of the Skull (Stanislav Shvabrin)
Svetlana Vassileva-Karagyozova. Coming of Age under Martial Law: The Initiation Novels of Poland's Last Communist Generation (Andrea Lanoux)
Tomasz Różycki. Colonies; Tomasz Różycki. Twelve Stations (Agnieszka Jezyk)
Witold Gombrowicz. Trans-Atlantyk: An Alternate Translation (Daniel W. Pratt)
Ewa Mazierska and Michael Goddard, ed. Polish Cinema in a Transnational Context (Ewa Wampuszyc)
Vlad Strukov. Contemporary Russian Cinema: Symbols of a New Era (Frederick H. White)
Michelle Facos and Thor J. Mednick, ed. The Symbolist Roots of Modern Art (Kirsten Lodge)
Steven S. Lee. The Ethnic Avant-Garde: Minority Cultures and World Revolution (Emily Wang)
Gene H. Bell-Villada. On Nabokov, Ayn Rand and the Libertarian Mind: What the Russian-American Odd Pair Can Tell Us about Some Values, Myths and Manias Widely Held Most Dear (Eric Naiman)
Alexandre Kojève. The Notion of Authority (A Brief Presentation) (Jeff Love)
Don Bialostosky. Mikhail Bakhtin: Rhetoric, Poetics, Dialogics, Rhetoricality (Olga Lyanda-Geller)
Alyssa DeBlasio. The End of Russian Philosophy: Tradition and Transition at the Turn of the 21st Century (Benjamin Jens)
Sonja Luehrmann. Religion in Secular Archives: Soviet Atheism and Historical Knowledge (John Ellison)
Jana Bacevic. From Class to Identity: The Politics of Education Reforms in Former Yugoslavia (Sunnie Rucker-Chang)
Diane P. Koenker. Club Red: Vacation Travel and the Soviet Dream (Olga Mesropova and Thomas Waldemer)
Lena Jonson. Art and Protest in Putin's Russia (Ksenia Radchenko)
Stephen Hutchings and Vera Tolz. Nation, Ethnicity and Race on Russian Television: Mediating Post-Soviet Difference (Elena Prokhorova)
Masako Ueda Fidler. Onomatopoeia in Czech: A Conceptualization of Sound and its Connections to Grammar and Discourse (Mark J. Elson)
SLAVIC AND EAST EUROPEAN JOURNAL
VOLUME 60, NUMBER 3 Fall 2016
EDITORIAL
FORUM: Dostoevsky's The Idiot
OLGA MATICH: Introduction
OLGA MATICH: Time and Memory in The Idiot and Dostoevsky's Novels, or Nastasya Filippovna in Absentia (abstract)
ALYSON TAPP: Embarrassment in The Idiot (abstract)
MOLLY BRUNSON: Dostoevsky's Realist Paragone: Word, Image, and Fantastic Ekphrasis in The Idiot (abstract)
ARTICLES
LAUREL SCHMUCK AND MAC WATSON: Pushkin's Napersnichestvo: Sacrilegious Confession – Erotic Tittle-Tattle – Elegy (abstract)
JENNIFER WILSON: The Revolution Will Not Be Consummated: The Politics of Tolstoyan Chastity in the West (abstract)
KONSTANTIN POLIVANOV AND KEVIN M. F. PLATT: Pasternak in Revolution: Lyric Temporality and the Intimization of History(abstract)
IN MEMORIAM
Michael Holquist, 1935–2016 (PETER STEINER)
REVIEW ARTICLE
ANDREW B. WACHTEL: From The Museum of Unconditional Surrender to The Museum of Innocence: Museum Novels in the Age of Globalization and Virtualization
REVIEWS
Derek Offord, Lara Ryazanova-Clarke, Vladislav Rjéoutski, and Gesine Argent, ed. French and Russian in Imperial Russia. Volume 1: Language Use among the Russian Elite; Derek Offord, Lara Ryazanova-Clarke, Vladislav Rjéoutski, and Gesine Argent, ed. French and Russian in Imperial Russia. Vol. 2: Language Attitudes and Identity (Elizabeth Klosty Beaujour)
Maria Rubins. Russian Montparnasse: Transnational Writing in Interwar Paris (Luke Franklin)
Jeanne-Marie Jackson. South African Literature's Russian Soul: Narrative Forms of Global Isolation (Jill Martiniuk)
Meghan Vicks. Narratives of Nothing in 20th-Century Literature (Rebecca Stakun)
D. S. Likhachev. The Poetics of Early Russian Literature (Julia Verkholantsev)
Katherine Bowers and Ani Kokobobo, ed. Russian Writers and the Fin de Siècle: The Twilight of Realism (Frederick H. White)
Harai Golomb. A New Poetics of Chekhov's Plays: Presence through Absence (Jerome H. Katsell)
Catherine Géry and Hélène Mélat, ed. Slavica Occitania. Vol. 38: Le littéraire et le visuel dans la culture russe des XXe et XXIe siècles (Elizabeth K. Beaujour)
Konstantin Kedrov, Margarita Al', Elena Katsiuba, ed. Antologiia PO, tom 2, ZhurnalPOetov, 2009–2011 (Gerald Janecek)
Ursula Phillips (with the assistance of Knut Andreas Grimstad and Kris Van Heuckelom), ed. Polish Literature in Transformation (Tamara Trojanowska)
Rachel Feldhay Brenner. The Ethics of Witnessing: The Holocaust in Polish Writers' Diaries from Warsaw, 1939–1945 (Emily D. Johnson)
Halina Filipowicz. Taking Liberties: Gender, Transgressive Patriotism, and Polish Drama, 1786–1989 (Daniel W. Pratt)
Ala Zuskin Perelman. The Travels of Benjamin Zuskin (Brendan Kiernan)
Yvonne Howell, ed. Red Star Tales: A Century of Russian and Soviet Science Fiction (Jonathan Stone)
Bohumil Hrabal. Harlequin's Millions (Mila Saskova-Pierce)
Kamila Kuc and Michael O'Pray, ed. The Struggle for Form: Perspectives on Polish Avant-Garde Film, 1916–1989 (Masha Shpolberg)
Joshua Malitsky. Post-Revolution Nonfiction Film: Building the Soviet and Cuban Nations (Michael Kunichika)
Vadim Astrakhan and Yuri Naumov. Two Fates. Vysotsky in English: Volume II; Vadim Astrakhan. Wolfhunt. Vysotsky in English: Volume III (Thomas J. Garza)
Mikhail N. Epstein, Alexander A. Genis, Slobodanka M. Vladiv-Glover. Russian Postmodernism: New Perspectives on Post-Soviet Culture (Natalia Vygovskaia)
Barbara Cassin, ed. Dictionary of Untranslatables: A Philosophical Lexicon (Matthew Walker)
Roswitha Kersten-Pejanić, Simone Rajlić and Christian Voß, ed. Doing Gender — Doing the Balkans: Dynamics and Persistence of Gender Relations in Yugoslavia and the Yugoslav Successor States (K. E. von Wittelsbach)
Cathleen M. Giustino, Catherine J. Plum, and Alexander Vari, ed. Socialist Escapes: Breaking Away from Ideology and Everyday Routine in Eastern Europe, 1945–1989 (Emily D. Johnson)
Vitaly Leonidovich Katayev. A Memoir of the Missile Age: One Man's Journey (Marya Zeigler)
Anthony Saidy. 1983: A Dialectical Novel (Rade Zinaić)
Jens Nørgård-Sørensen. Russian Nominal Semantics and Morphology (Wayles Browne)
Cynthia M. Vakareliyska. Lithuanian Root List (Mark J. Elson)
Lidia Federica Mazzitelli. The Expression of Predicative Possession: A Comparative Study of Belarusian and Lithuanian (Andrii Danylenko)
SLAVIC AND EAST EUROPEAN JOURNAL
VOLUME 60, NUMBER 2 Summer 2016
KEYNOTE ARTICLE
MARK LIPOVETSKY: THE FORMAL IS POLITICAL
FORUM: Literary Biographies in the Lives of Remarkable People series (Zhizn' zamechatel'nykh liudei)
CAROL R. UELAND AND LUDMILLA TRIGOS: Introduction(abstract)
ANGELA BRINTLINGER: "The Remarkable Pushkin" (abstract)
ROBERT BELKNAP AND CAROL APOLLONIO: Dostoevsky in the Lives of Remarkable People (abstract)
CARYL EMERSON: Remarkable Tolstoy, from the Age of Empire to the Putin Era (1894–2006) (abstract)
PAULA BACKSCHEIDER: Opportunities in Comparative Biography
ANDREW B. WACHTEL: The Cult of the Author
ARTICLE
VICTORIA SOMOFF: Nonresistance to Fiction: Archaic Folktale vs. Later Tolstoy (abstract)
ALINA ISRAELI: Dative-infinitive Constructions with the Particle ЖЕ in Russian: Taxonomy and semantics (abstract)
IN MEMORIAM
Lauren G. Leighton (GERALD E. MIKKELSON)
REVIEWS
The Kreutzer Sonata Variations: Lev Tolstoy's Novella and Counterstories by Sofiya Tolstaya and Lev Lvovich Tolstoy (Amy Mandelker)
Maria Zalambani. L'istituzione del matrimonio in Tolstoj: Felicità familiare, Anna Karenina, La sonata a Kreutzer (Andrea Oppo)
Elizabeth Cheresh Allen, ed. Before They Were Titans: Essays on the Early Works of Dostoevsky and Tolstoy (Katherine Bowers)
Russell Scott Valentino. The Woman in the Window: Commerce, Consensual Fantasy, and the Quest for Masculine Virtue in the Russian Novel (Gary Saul Morson)
Serge Gregory. Antosha & Levitasha: The Shared Lives and Art of Anton Chekhov and Isaac Levitan (Carol Apollonio)
Vera Zubareva and Marina Larionova, ed. Tvorchestvo A. P. Chekhova v svete sistemnogo podkhoda: kollektivnaia monografiia (Marija Fedjanina)
Julia Friedman. Beyond Symbolism and Surrealism: Alexei Remizov's Synthetic Art. (Adrian Wanner)
Marianna S. Landa. Maximilian Voloshin's Poetic Legacy and the Post-Soviet Russian Identity (Joseph Schlegel)
Ilya Vinitsky. Vasily Zhukovsky's Romanticism and the Emotional History of Russia (Erica Camisa Morale)
Samantha Sherry. Discourses of Regulation and Resistance: Censoring Translation in the Stalin and Khrushchev Era Soviet Union (Barry P. Scherr)
Pushkin, Alexander. Kak Erivanskie Kovry/Like a Fine Rug of Erivan/Wie Teppiche aus Eriwan: West-East Poems (Boris Gasparov)
Sibelan E. S. Forrester and Martha M. F. Kelly, ed. Russian Silver Age Poetry: Texts and Contexts (Connor Doak)
Osip Mandelstam. Poems of Osip Mandelstam. (Natalia Vygovskaia)
Teffi. Subtly Worded (Tom Dolack)
Mikhail Yeryomin. Selected Poems (Barry P. Scherr)
Victor Martinovich. Paranoia (Kirsten Lodge)
Marek Hłasko. Beautiful Twentysomethings (Agnieszka Jezyk)
Joanna Niżyńska. The Kingdom of Insignificance: Miron Białoszewski and the Quotidian, the Queer, and the Traumatic (Anna Krakus)
George Z. Gasyna. Polish, Hybrid, and Otherwise: Exilic Discourse in Joseph Conrad and Witold Gombrowicz (John Merchant)
Michael G. Smith. Rockets and Revolution: A Cultural History of Early Spaceflight (Michael K. Launer)
Jeremy Howard, Irēna Bužinska, Z. S. Strother. Vladimir Markov and Russian Primitivism: A Charter for the Avant-Garde (Byron Lindsey)
Janice Ross. Like a Bomb Going Off: Leonid Yakobson and Ballet as Resistance in Soviet Russia (Olga Seliazniova)
Jones Irwin and Helena Motoh. Žižek and His Contemporaries: On the Emergence of the Slovenian Lacan (Tetyana Shlikhar)
Jeffers Engelhardt. Singing the Right Way: Orthodox Christians and Secular Enchantment in Estonia (Lisa Mullinger)
Vlad Strukov and Vera Zvereva, ed. Ot tsenral'nogo k tsifrovomu: Televidenie v Rossii (Ellina Sattarova)
Petre Petrov and Lara Ryazanova-Clarke, ed. The Vernaculars of Communism: Language, Ideology and Power in the Soviet Union and Eastern Europe (Rachel Stauffer)
SLAVIC AND EAST EUROPEAN JOURNAL
VOLUME 60, NUMBER 1 Spring 2016
Editorial
FORUM
BRIAN JAMES BAER: Introduction to Forum: On Translation and Translators in Soviet Russia
SERGEY TYULENEV: Vsemirnaia Literatura: Intersections of Translating and Original Literary Writing (abstract)
SUSANNA WITT: Translation and Intertextuality in the Soviet-Russian Context: The Case of Georgy Shengeli's Don Juan (abstract)
BRIAN JAMES BAER: From International to Foreign: Packaging Translated Literature in Soviet Russia (abstract)
ARTICLE
DANIEL A. BROOKS: Fetishizing Dialogue: Apostrophe and Prosopopoeia in Blok's "Cleopatra" (abstract)
SIDNEY ERIC DEMENT: Architectural Details from Moscow's Sandunov Banyas in M. A. Bulgakov's The Master and Margarita (abstract)
NATALIA KALOH VID: Retranslations: Do They Get Us Back to the Source Text? Six English Retranslations of M. Bulgakov's The Master and Margarita (abstract)
NOTES
MAGNUS LJUNGGREN: The Dog in Bely's Prose
REVIEWS
Irina Paperno. Who, What Am I?: Tolstoy Struggles to Narrate the Self (Michael A. Denner)
Amy D. Ronner. Dostoevsky and the Law (Gene Fitzgerald)
Paul Fung. Dostoevsky and the Epileptic Mode of Being (U. R. Bowie)
Gavriel Shapiro. The Tender Friendship and the Charm of the Perfect Accord: Nabokov and His Father (Stephen H. Blackwell)
Magnus Ljunggren. Poetry and Psychiatry: Essays on Early Twentieth-Century Russian Symbolist Culture (John Ellison)
Olga Tabachnikova. Russian Irrationalism from Pushkin to Brodsky: Seven Essays on Literature and Thought (Lindsay Ceballos)
Irina Mashinski, Robert Chandler, and Boris Dralyuk, ed. Cardinal Points Literary Journal, vols. 1–5 (Ainsley Morse)
Fyodor Tyutchev. Selected Poems. Selected Poems (Sofya Khagi)
Vladimir Mayakovsky. Vladimir Mayakovsky: Selected Poems (Katie Lane)
Marko Sosič. Ballerina, Ballerina: A Novel (Jill Martiniuk)
Jirí Karásek ze Lvovic. A Gothic Soul (Jonathan Stone)
Bogdan Suceavă. Miruna, a Tale (Courtney Coppage)
Alexander Burak. "The Other" in Translation: A Case for Comparative Translation Studies (Marina Rojavin)
Eleanor L. Pray. Letters from Vladivostok, 1894–1930 (David J. Galloway)
Melanie Ilič. Life Stories of Soviet Women: The Interwar Generation (Jeanine Pfahlert)
Rimgaila Salys, ed. The Russian Cinema Reader. Volume One: 1908 to the Stalin Era (Olga Blackledge)
Sergei Eisenstein. Towards a Theory of Montage. Volume 2 (Dušan Radunović)
Robert G. Rawson. Bohemian Baroque: Czech Musical Culture and Style, 1600–1750 (Cynthia A. Klima)
Irène Semenoff-Tian-Chansky-Baïdine, ed. Confrontations impériales (1812–1814). Évolution de l'identité et de l'image de la Russie dans le contexte européen (Carrol F. Coates)
Marc Nichanian. Mourning Philology: Art and Religion at the Margins of the Ottoman Empire (John Ellison)
Johannes Miroslav Oravecz. God as Love: The Concept and Spiritual Aspects of Agape in Modern Russian Religious Thought (Scarlet Marquette)
Edin Hajdarpasic. Whose Bosnia? Nationalism and Political Imagination in the Balkans 1840-1914 (Mirsad Krijestorac)
Anca Parvulescu. The Traffic in Women's Work: East European Migration and the Making of Europe (Rade Zinaic)
Valentina Apresjan and Boris Iomdin, ed. Meaning-Text Theory: Current Developments (Irina Ivliyeva)
Tony Brown, Tatiana Balykhina, Ekaterina Talalakina, Jennifer Bown, Viktoria Kurilenko. Mastering Russian through Global Debate/Mirovye debaty: russkii iazyk na prodvinutom urovne (William J. Comer)
SLAVIC AND EAST EUROPEAN JOURNAL
VOLUME 59, NUMBER 4 Winter 2015
ARTICLES
STILIANA MILKOVA: From Rome to Paris to Rome: Reversing the Grand Tour in Gogol's "Rome" (abstract)
CONNOR DOAK: What's Papa For? Paternal Intimacy and Distance in Chekhov's Early Stories (abstract)
PER-ARNE BODIN: Tsvetaeva and History: On The Demesne of the Swans and the poem, "To the Tsar – at Easter" (abstract)
JOSEPH SCHLEGEL: The Shapes of Poetry: Andrei Bely's Poetics in Vladimir Nabokov's The Gift (abstract)
INÉS GARCÍA DE LA PUENTE: Bilingual Nabokov: Memories and Memoirs in Self-Translation (abstract)
REVIEW ARTICLE
BARRY P. SCHERR: To Write of Many Things: Three Recent Volumes by Alexander Zholkovsky (abstract)
REVIEWS
Victoria Somoff. The Imperative of Reliability: Russian Prose on the Eve of the Novel, 1820s-1850s (Ilya Kliger)
Jefferson J. A. Gatrall. The Real and the Sacred: Picturing Jesus in Nineteenth-Century Fiction (Robin Feuer Miller)
Elizabeth A. Blake. Dostoevsky and the Catholic Underground (Benjamin Jens)
Henrieke Stahl and Karoline Thaidigsmann, ed. Zwischen den Zeiten: Einblicke in Werk und Rezeption Anton Čexovs (Jerome H. Katsell)
Julia Bekman Chadaga. Optical Play: Glass, Vision, and Spectacle in Russian Culture (Elizabeth Klosty Beaujour)
Jenny Kaminer. Women with a Thirst for Destruction: The Bad Mother in Russian Culture (Natalia Dame)
Tat'iana Smoliarova. Zrimaia lirika: Derzhavin (Angela Brintlinger)
Yevgeny Baratynsky. A Science Not For the Earth: Selected Poems and Letters (Elena Pedigo Clark)
Leo Tolstoy. Anna Karenina (U. R. Bowie)
Vladimir Wosniuk ed. and trans. The Annotated WE : A New Translation of Evgeny Zamiatin's Novel (José Vergara)
Iosif Brodskii. Poltory komnaty (Joanna Madloch)
Maxim D. Shrayer. Leaving Russia: A Jewish Story (U. R. Bowie)
Karel Jaromír Erben. A Bouquet of Czech Folktales (Esther Peters)
Richard D. Sylvester. Rachmaninoff's Complete Songs: A Companion with Texts and Translations (Gabrielle Cornish)
Asen Kirin, ed. Exuberance of Meaning: The Art Patronage of Catherine the Great (1762–1796) (Marcus C. Levitt)
Rosalind P. Blakesley and Margaret Samu, ed. From Realism to the Silver Age: New Studies in Russian Artistic Culture (Juliette Stapanian Apkarian)
Marina Ritzarev. Tchaikovsky's Pathétique and Russian Culture (Simon Morrison)
Philip Cavendish. The Men with the Movie Camera: The Poetics of Visual Style in Soviet Avant-Garde Cinema of the 1920s (Olga Mukhortova)
Sanja Bahun and John Haynes, ed. Cinema, State Socialism and Society in the Soviet Union and Eastern Europe, 1917–1989: Re-Visions (Jason Merrill)
Heather D. DeHaan. Stalinist City Planning: Professionals, Performance, and Power (Emily D. Johnson)
Alfred A. Reisch. Hot Books in the Cold War: The CIA-Funded Secret Western Book Distribution Program Behind the Iron Curtain (Mila Saskova-Pierce)
Choi Chatterjee, David L. Ransel, Mary Cavender, and Karen Petrone, ed. Everyday Life in Russia Past and Present (Diane Nemec Ignashev)
Lee A. Farrow. Alexis in America: A Russian Grand Duke's Tour, 1871-1872 (Andrew M. Drozd)
Uroš Čvoro. Turbo-Folk Music and Cultural Representations of National Identity in Former Yugoslavia (Brana Mijatović)
Per Anders Rudling. The Rise and Fall of Belarusian Nationalism, 1906–1931 (Simon M. Lewis)
Pietro U. Dini. Prelude to Baltic Linguistics: Earliest Theories about Baltic Languages (16th Century) (Steven Young)
Nicolina Trunte. Slavénskïj 'ęzýkŭ: ein praktisches Lehrbuch des Kirchenslavischen in 30 Lektionen (Zugleich eine Einführung in die slavische Philologie) (Mark J. Elson)
I. V. Ivlieva. Eksperimental'nyi modifikatsionnyi slovar' russkogo iazyka (na materiale glagolov zvuchaniia) (Richard Robin)
Lara Ryazanova-Clarke, ed. The Russian Language Outside the Nation (Irina Dubinina)
Olga E. Kagan, Anna S. Kudyma, and Frank J. Miller. Russian: From Intermediate to Advanced (Tony Brown and Jennifer Bown)
SLAVIC AND EAST EUROPEAN JOURNAL
VOLUME 59, NUMBER 3 Fall 2015
ARTICLES
ALEXANDER V. MAIOROV: The Cult of St. Daniel the Stylite among the Russian Princes of the Rurik Dynasty (abstract)
ALEXANDER ZHOLKOVSKY: Performance as Power and Power as Performance in "Belshazzar's Feasts" by Fazil Iskander (abstract)
JACOB EMERY: Danilo Kiš's Metafictional Genealogies (abstract)
ANASTASIA KOSTETSKAYA: Symbolism in Flux: the Conceptual Metaphors of World Liquescence across Media, Genres, and Realities (abstract)
OSCAR E. SWAN: Polish 'Partner Nouns': Their Varieties, Countability, and Gender (abstract)
REVIEWS
Deborah Martinsen, Cathy Popkin, and Irina Reyfman, ed. Teaching Nineteenth-Century Russian Literature: Essays in Honor of Robert L. Belknap (ELIZABETH BLAKE)
John Burt Foster Jr. Transnational Tolstoy: Between the West and the World (WILLIAM NICKELL)
Maksim D. Shraer (Shrayer). Bunin i Nabokov: istoriia sopernichestva (U. R. BOWIE)
Danilo Kiš. Night and Fog: The Collected Dramas and Screenplays of Danilo Kiš (RADMILA GORUP)
Friederike Kind-Kovácz. Written Here, Published There: How Underground Literature Crossed the Iron Curtain (ANDREW WACHTEL)
Alexandra Berlina. Brodsky Translating Brodsky: Poetry in Self-Translation (BORIS DRALYUK)
Marcia A. Morris. Russian Tales of Demonic Possession: Translations of Savva Grudtsyn and Solomonia (PAMELA DAVIDSON)
Alexander Pushkin. The Captain's Daughter (MICHAEL KATZ)
S. A. An-sky. Pioneers: A Tale of Russian-Jewish Life in the 1880s (BARRY P. SCHERR)
Peter Aleshkovsky. Stargorod: A Novel in Many Voices (KIRSTEN LODGE)
Revue des études slaves (JEROME H. KATSELL)
Annick Morard. De L'émigré au Déraciné: La "Jeune Génération" des Écrivains Russes Entre Identité et Esthétique (Paris, 1920–1940) (ROSINA NEGINSKY)
Denis Kozlov. The Readers of Novyi Mir: Coming to Terms with the Stalinist Past (DINA KHAPAEVA)
Colleen McQuillen. The Modernist Masquerade: Stylizing Life, Literature, and Costumes in Russia (SIBELAN FORRESTER)
Anna Fishzon. Fandom, Authenticity, and Opera: Mad Acts and Letter Scenes in Fin-de-Siècle Russia (LOIS ALEXANDER)
Mark Thompson. Birth Certificate: The Story of Danilo Kiš (NATAŠA MILAS)
Leen Engelen and Kris Van Heuckelom, ed. European Cinema after the Wall: Screening East-West Mobility (IVAN EUBANKS)
Thaddeus V. Gromada. Tatra Highlander Folk Culture in Poland and America: Collected Essays from "The Tatra Eagle" (ANNA GASIENICA-BYRCYN)
Faith Hillis. Children of Rus′: Right-Bank Ukraine and the Invention of a Russian Nation (SERHY YEKELCHYK)
Heather J. Coleman, ed. Orthodox Christianity in Imperial Russia: A Source Book on Lived Religion (CHARLES H. ARNDT III)
Emily B. Baran. Dissent on the Margins: How Soviet Jehovah's Witnesses Defied Communism and Lived to Preach About It (ANDREW M. DROZD)
Victor Madeira. Britannia and the Bear: The Anglo-Russian Intelligence Wars, 1917–1929 (GENE COYLE AND SARA STEFANI)
Michael S. Gorham. After Newspeak: Language Culture and Politics in Russia from Gorbachev to Putin (THOMAS J. GARZA)
Ilja A. Seržant and Björn Wiemer, ed. Contemporary Approaches to Dialectology: The Area of North, North-West Russian and Belarusian Dialects (ANDRII DANYLENKO)
SLAVIC AND EAST EUROPEAN JOURNAL
VOLUME 59, NUMBER 2 Summer 2015
FORUM
POETRY AS PERFORMANCE: FORUM IN MEMORY OF OMRY RONEN
INTRODUCTION BY MICHAEL WACHTEL
MICHAEL WACHTEL: Charts, Graphs, and Meaning: Kiril Taranovsky and the Study of Russian Versification (abstract)
TIMOTHY D. SERGAY: "A Music of Letters": Reconsidering Eikhenbaum's "Melodics of Verse (abstract)
OLGA PETERS HASTY: Dancing Vowels: Mandelstam in the Mouth (abstract)
SARA FELDMAN: Jewish Simulations of Pushkin's Stylization of Folk Poetry (abstract)
ARTICLES
EDWARD WAYSBAND: Vladislav Khodasevich's "On Your New, Joyous Path" (1914–1915): The Russian Literary Empire Interferes in Polish-Jewish Relations (abstract)
ALEXANDER NAKHIMOVSKY: Toward a History of the Soviet Language: Archival Documents, Electronic Sources, and the National Corpus (abstract)
IN MEMORIAM
Charles E. Townsend (RONALD F. FELDSTEIN)
REVIEWS
Margaret D. Setchkarev. Vsevolod Mikhailovich Setchkarev: A Short Biography (MICHAEL WACHTEL)
Alexander Burry. Multi-Mediated Dostoevsky: Transposing Novels into Opera, Film, and Drama (CHRISTINA K. GUILLAUMIER)
Fyodor Dostoevsky. Crime and Punishment: A New Translation (CONNOR DOAK)
Maurice Couturier. Nabokov's Eros and the Poetics of Desire (MARIA SALNIKOVA)
Gail Lenhoff and Ann Kleimola, ed. The Book of Royal Degrees and the Genesis of Russian Historical Consciousness (JOHN ELLISON)
Ben Hellman. Fairy Tales and True Stories: The History of Russian Literature for Children and Young People (1574–2010) (KATHERINE HILL REISCHL)
Miriam Finkelstein. Im Namen der Schwester: Studien zur Rezeption der Regentin Sof'ja Alekseevna bei Katharina der Großen, Evdokija Rostopčina und Marina Cvetaeva (ANJA BURGHARDT)
Elise Kimerling Wirtschafter. Religion and Enlightenment in Catherinian Russia: The Teachings of Metropolitan Platon (JOHN ELLISON)
High Society Dinners: Dining in Tsarist Russia (RONALD D. LEBLANC)
Andrei Zorin. By Fables Alone: Literature and State Ideology in Late-Eighteenth—Early-Nineteenth Century Russia (CARROL F. COATES)
Luba Golburt. The First Epoch: The Eighteenth Century and the Russian Cultural Imagination (EMILY WANG)
Walter L. Reed. Romantic Literature in Light of Bakhtin (MATTHEW WALKER)
Mark Lipovetsky and Lisa Ryoko Wakamiya, ed. Late and Post-Soviet Russian Literature, Vol. 1: Perestroika and the Post-Soviet Period (RACHEL STAUFFER)
Henriette Cederlöf. Alien Places in Late Soviet Science Fiction: The "Unexpected Encounters" of Arkady and Boris Strugatsky as Novels and Films (YVONNE HOWELL)
Stanislaw Lem. Stanislaw Lem: Selected Letters to Michael Kandel (HELENA GOSCILO)
Mark Thompson. Birth Certificate: The Story of Danilo Kiš (NATAŠA MILAS)
Laurence Senelick and Sergei Ostrovsky, ed. The Soviet Theater: A Documentary History (SARAH CLOVIS BISHOP)
Marta Dziewanska, Ekaterina Degot, and Ilya Budratskis, ed. Post-Post-Soviet? Art, Politics and Society in Russia at the Turn of the Decade (BRIAN JAMES BAER)
Jeremi Szaniawski. The Cinema of Alexander Sokurov: Figures of Paradox (ELLINA SATTAROVA)
Angel Igov. A Short Tale of Shame (KIRSTEN LODGE)
Gennady Estraikh, Kerstin Hoge, and Mikhail Krutikov, ed. Uncovering the Hidden: The Works and Life of Der Nister (NAYA LEKHT)
James Harris, ed. The Anatomy of Terror: Political Violence under Stalin (NIKITA ALLGIRE)
Justyna Beinek and Piotr H. Kosicki, ed. Re-mapping Polish-German Historical Memory: Physical, Political, and Literary Spaces Since World War II (ADRIAN MITTER)
Paulina Bren and Mary Neuburger, ed. Communism Unwrapped: Consumption in Cold War Eastern Europe (OLGA MESROPOVA AND THOMAS WALDEMER)
Eda Kalmre. The Human Sausage Factory: A Study of Post-War Rumour in Tartu (EMILY D. JOHNSON)
Catriona Kelly. St. Petersburg: Shadows of the Past (EMILY D. JOHNSON)
Vladimir Gilyarovsky. Moscow and Muscovites (BARRY P. SCHERR)
Donald J. Raleigh. Soviet Baby Boomers: An Oral History of Russia's Cold War Generation (ANDREW M. DROZD)
Marina Rojavin, Evgeny Dengub, and Sibelan Forrester. Russian for Advanced Students (OLGA DOBRUNOFF)
SLAVIC AND EAST EUROPEAN JOURNAL
VOLUME 59, NUMBER 1 Spring 2015
ARTICLES
Dušan Radunović: On "Secondary Aesthetics, Without Isolation" : Philosophical Origins of Bakhtin's Theory of Form (abstract)
Eliezer Papo: The Last Supper and "Kneževa večera," Parallels and Their Resonances in Traditional Christian and Serbian Folk Culture (abstract)
Elena Pedigo Clark: "There like vast waters have come together sea and sky": "Finland" and Finland in the Work of E. A. Baratynsky (abstract)
Jeff Parker: Solving Russian Velars: Palatalization, the Lexicon, and Gradient Contrast Utilization (abstract)
Rachel Hayes-Harb and Jane Hacking: The Influence of Written Stress Marks on Native English Speakers' Acquisition of Russian Lexical Stress Contrasts (abstract)
REVIEW ARTICLE
Alexander Spektor: A Timely Discovery: Experimental Realism of Sigizmund Krzhizhanovsky
Yelena Furman: Telling Their Hybrid Stories: Three Recent Works of Russian-American Fiction
IN MEMORIAM
Catharine Theimer Nepomnyashchy (LIZA KNAPP)
REVIEWS
Joe Andrew and Robert Reid, ed. Dostoevskii's Overcoat: Influence, Comparison, and Transposition (Carol Apollonio)
Andrew D. Kaufman. Give War and Peace a Chance: Tolstoyan Wisdom for Troubled Times (Carmen Finashina)
Charlotte Alston. Tolstoy and His Disciples: The History of a Radical International Movement (Ulrich Schmid)
Pamela Davidson. Bibliografiia prizhiznennykh publikatsii proizvedenii Viacheslava Ivanova: 1898–1949 (Michael Wachtel)
Robin Aizlewood and Ruth Coates, ed. Landmarks Revisited: The Vekhi Symposium 100 Years On (Kirsten Lodge)
Nils Meier. Die Zeitschrift "Literaturnyj kritik" im Zeichen sowjetischer Literaturpolitik (Philip Gleissner)
Sabine Koller, Gennady Estraikh and Mikhail Krutikov, ed. Joseph Opatoshu: A Yiddish Writer between Europe and America (Naya Lekht)
Platon Zubov. The Astrologer of Karabagh or the Establishment of the Fortress of Shushi 1752 (Marcus C. Levitt)
Mikhail Shishkin. Maidenhair (Muireann Maguire)
Vjenceslav Novak. A Tale of Two Worlds (Caryl Emerson)
Sheila Fitzpatrick. A Spy in the Archives: A Memoir of Cold War Russia (Michael K. Launer)
Malte Rolf. Soviet Mass Festivals, 1917–1991 (Elena V. Baraban)
Katerina Clark. Moscow, the Fourth Rome: Stalinism, Cosmopolitanism, and the Evolution of Soviet Culture, 1931–1941 (Matthew Jesse Jackson)
Katia Dianina. When Art Makes News: Writing Culture and Identity in Imperial Russia (Christopher Stolarski)
Aleksandra Shatskikh. Black Square: Malevich and the Origin of Suprematism (Jason Strudler)
Inna Naroditskaya. Bewitching Russian Opera: The Tsarina from State to Stage (Harlow Robinson)
Andrea Oppo, ed. Shapes of Apocalypse: Arts and Philosophy in Slavic Thought (Bernice Glatzer Rosenthal)
Piotr Piotrowski. Art and Democracy in Post-Communist Europe (Mary A. Nicholas)
Agata Pyzik. Poor but Sexy: Culture Clashes in Europe East and West (Jessica Zychowicz)
Gelinada Grinchenko and Tetiana Dziadevych, ed. Skhid/Zakhid: Istoriko-kul'turologichnyi zbirnyk (Sasha Razor)
Michael Plekon. Saints as They Really Are: Voices of Holiness in Our Time (Svetlana Cheloukhina)
Veronika Makarova, ed. Russian Language Studies in North America: New Perspectives from Theoretical and Applied Linguistics (Olga E. Kagan)
SLAVIC AND EAST EUROPEAN JOURNAL
VOLUME 58, NUMBER 4 Winter 2014
ARTICLES
Andrea Oppo: A "Kantian" Shakespeare: The Defense of Morality in Shestov's First Work (abstract)
Leslie O'Bell:"After the Ball": Tolstoy Revisits Childhood (abstract)
José Vergara: Kavalerov and Dedalus as Rebellious Sons and Artists: Yury Olesha's Dialogue with Ulysses in Envy (abstract)
Conor Klamann: "A New Villon": Modern Art as Theft in Works by Osip Mandelshtam, Boris Pilnyak, and Konstantin Vaginov (abstract)
Stanley Bill: Melting in the Mirror: Woman, Body, and Self in the Poetry of Czesław Miłosz (abstract)
Ludmila Isurin: "They call us names, they call us Russians!": Nationality and Conceptual Non-equivalence (abstract)

REVIEW ARTICLE
Terrence O'Keeffe: The Long Hangover: Private and Public Memory in the Former Communist Lands
REVIEWS
Cathy Popkin, ed. Anton Chekhov's Selected Stories (Connor Doak)
Vasily Grossman. An Armenian Sketchbook (John Garrard)
Vyacheslav Pyetsukh. The New Moscow Philosophy (Russell Scott Valentino)
Valentina Brougher, Frank Miller, and Mark Lipovetsky, ed. and trans. 50 Writers: An Anthology of 20th Century Russian Short Stories (Sofya Khagi)
Jack V. Haney, trans. and ed. Long, Long Tales from the Russian North (Miriam Shrager)
Robert Louis Jackson. Close Encounters: Essays on Russian Literature (Elizabeth Blake)
Robert P. Hughes, Thomas A. Koster, and Richard Taruskin, ed. Freedom from Violence and Lies: Essays on Russian Poetry and Music by Simon Karlinsky (Polina Dimova)
Dina Khapaeva. Nightmare: From Literary Experiments to Cultural Project (Katherine Bowers)
Rodolphe Baudin. Alexandre Radichtchev, Le voyage de Pétersbourg à Moscou (1790) (Carrol F. Coates)
Lucia Aiello. After Reception Theory: Fedor Dostoevskii in Britain 1869–1935 (Megan Luttrell)
J. A. E. Curtis. The Englishman from Lebedian': A Life of Evgeny Zamiatin (1884–1937) (José Vergara)
Yuri Leving and Frederick H. White. Marketing Literature and Posthumous Legacies: The Symbolic Capital of Leonid Andreev and Vladimir Nabokov (Barry P. Scherr)
James Hodkinson and John Walker, ed. Deploying Orientalism in Culture and History: From Germany to Central and Eastern Europe (Ewa Thompson)
Olga Soboleva and Angus Wrenn. The Only Hope of the World: George Bernard Shaw and Russia (Sara Stefani)
Tine Roesen and Dirk Uffelmann, ed. Vladimir Sorokin's Languages (Tatiana Filimonova)
David Williams. Writing Postcommunism: Towards a Literature of the East European Ruins (Cynthia Simmons)
Mark Bassin and Catriona Kelly, ed. Soviet and Post-Soviet Identities (Sarah Clovis Bishop)
Octavian Eşanu. Transition in Post-Soviet Art: The Collective Actions Group Before and After 1989 (Ruth Wallach)
Friederike Kind-Kovács and Jessie Labov, ed. Samizdat, Tamizdat, and Beyond: Transnational Media During and After Socialism (Emily D. Johnson)
Mark Andryczyk. The Intellectual as Hero in 1990s Ukrainian Fiction (Olha Tytarenko)
James Steffen. The Cinema of Sergei Parajanov (Olga Klimova)
Laura Pontieri. Soviet Animation and the Thaw of the 1960s (Vladimir Padunov)
Catherine Portuges and Peter Hames, ed. Cinemas in Transition: In Central and Eastern Europe after 1989 (Sunnie Rucker-Chang)
Gordana P. Crnković. Post-Yugoslav Literature and Film: Fires, Foundations, Flourishes (Zoran Milutinovic)
Tatjana Aleksic. The Sacrificed Body: Balkan Community Building and the Fear of Freedom (Kristin Bidoshi)
Family Parables (John K. Cox)
Larissa Fialkova and Maria Yelenevskaya. In Search of the Self: Reconciling the Past and the Present in Immigrants' Experience (Margarita Levantovskaya)
Aleksei Fyodorovich Losev. The Dialectic of Artistic Form (Olga Lyanda-Geller)
Antoine Arjakovsky. The Way: Religious Thinkers of the Russian Emigration in Paris and Their Journal, 1925–1940 (Trevor Wilson)
Paul Keenan. St. Petersburg and the Russian Court, 1703–1761 (John Ellison)
Robert Lagerberg. Variation and Frequency in Russian Word Stress (Mark J. Elson)
Horace G. Lunt, 2nd Revised Edition and Inflectional Tables by Oscar E. Swan. Concise Dictionary of Old Russian 11th–17th Centuries (David K. Prestel)
SLAVIC AND EAST EUROPEAN JOURNAL
VOLUME 58, NUMBER 3 Fall 2014
ARTICLES
MINI-FORUM: MONEY AND MINOR CHARACTERS: DOSTOEVSKY'S THE DOUBLE AND THE BROTHERS KARAMAZOV

Jillian Porter: The Double, the Ruble, the Real: Counterfeit Money in Dostoevsky's Dvoinik (abstract)
Eric Naiman: Kalganov (abstract)
Greta Matzner-Gore: Kicking Maksimov out of the Carriage: Minor Characters, Exclusion, and The Brothers Karamazov(abstract)
Stanislav Shvabrin: "... A Sob that Alters the Entire History of Russian Letters... ": Cincinnatus's Plight, Tyutchev's "Last Love" and Nabokov's Metaphysics of Poetic Form (abstract)
Harriet Hustis and Maria Mostyka: The Starving Artist: Life, Death and the Role of the Storyteller in Varlam Shalamov's "The Snake Charmer" and "Cherry Brandy" (abstract)
Hanne M. Eckhoff, Laura A. Janda, and Tore Nesset: Old Church Slavonic byti (abstract)

REVIEW ARTICLE
Mark Conliffe: Recovering Korolenko
REVIEWS
Sibelan Forrester, Helena Goscilo and Martin Skoro, ed. Baba Yaga: The Wild Witch of the East in Russian Fairy Tales; Vladimir Yakovlevich Propp. The Russian Folktale (Jeanmarie Rouhier-Willoughby)
Gary Saul Morson. Prosaics and Other Provocations: Empathy, Open Time, and the Novel (Barry P. Scherr)
Jonathan Stone. Historical Dictionary of Russian Literature(Rachel Stauffer)
Carol Apollonio and Angela Brintlinger, ed. Chekhov for the 21st Century (Elizabeth Yellen)
Sharon Marie Carnicke. Checking out Chekhov: A Guide to the Plays for Actors, Directors, and Readers (Michael R. Katz)
Maxim D. Shrayer. I Saw It: Ilya Selvinsky and the Legacy of Bearing Witness to the Shoah (Marat Grinberg)
John MacKay. True Songs of Freedom: Uncle Tom's Cabin in Russian Culture and Society (Carmen Finashina)
Leon Burnett and Emily Lygo, ed. The Art of Accommodation: Literary Translation in Russia(Boris Dralyuk)
David G. Roskies and Naomi Diamant. Holocaust Literature: A History and Guide (Halina Filipowicz)
Cyprian Norwid. Poems (Stanley Bill)
Radmila Gorup, ed. After Yugoslavia: The Cultural Spaces of a Vanished Land (Antje Postema)
Merdjanova, Ina. Rediscovering the Umma: Muslims in the Balkans between Nationalism and Transnationalism (K. E. v. Wittelsbach)
James Hodkinson and John Walker, ed. Deploying Orientalism in Culture and History: From Germany to Central and Eastern Europe (Ewa Thompson)
Marina Frolova-Walker and Jonathan Walker. Music and Soviet Power, 1917–1932 (Theodora Kelly Trimble)
Sarah Warren. Mikhail Larionov and the Cultural Politics of Late Imperial Russia (Byron Lindsey)
Anna Kuxhausen. From The Womb to the Body Politic: Raising the Nation in Enlightenment Russia (Ula Lukszo Klein)
Victor Leontovitsch. The History of Liberalism in Russia(Rochelle Goldberg Ruthchild)
Priscilla Hunt and Svitlana Kobets, ed. Holy Foolishness in Russia: New Perspectives (Peter A. Rolland)
Irina Sandomirskaia. Ocherki kriticheskoi teorii i biopolitiki iazyka (Olga Mukhortova)
Edmund Pech. Ein Staat — Eine Sprache?: Deutsche Bildungspolitik und Autochthone Minderheiten im 20. Jahrhundert. Die Sorben im Vergleich mit Polen, Dänen und Nordfriesen (Charles Wukasch)
Laura A. Janda, Anna Endresen, Julia Kuznetsova, Olga Lyashevskaya, Anastasia Makarova, Tore Nesset, and Svetlana Sokolova. Why Russian Aspectual Prefixes Aren't Empty: Prefixes as Verb Classifiers(Irina Ivliyeva)
A. V. Kurova. Metodicheskii podkhod k ispol'zovaniiu kross-kul'turnykh proektov v sisteme povysheniia kvalifikatsii uchitelei inostrannogo iazyka (Ekaterina Nemtchinova)
SLAVIC AND EAST EUROPEAN JOURNAL
VOLUME 58, NUMBER 2 Summer 2014
ARTICLES
Marko Pavlyshyn: Experiments with Audiences: The Ukrainian and Russian Prose of Kvitka-Osnovianenko (abstract)
Marianna Landa: Symbolism and Revolution: On Contradictions in Maximilian Voloshin's Poems on Russia and Terror in the Crimea (1917–1920s) (abstract)
Robert Efird: Deleuze on Tarkovsky: The Crystal-Image of Time in Steamroller and Violin (abstract)
Ljiljana Šarić: Moving Into, Away, and Where Else? A Semantic Analysis of the Verbal Prefix u- in Bosnian/Croatian/Serbian (abstract)
George Rubinstein: Russian Multiple Correlations as Binary Aspectual Oppositions (abstract)
Oscar Swan: Just How Important is Explanation?: A Response (abstract)

IN MEMORIAM
Robert L. Belknap, 1929–2014 (Liza Knapp and Robin Feuer Miller)
REVIEWS
Joe Peschio. The Poetics of Impudence and Intimacy in the Age of Pushkin (Alyssa Dinega Gillespie)
Gary Rosenshield. Challenging the Bard: Dostoevsky and Pushkin, a Study of Literary Relationship (Priscilla Meyer)
Julian W. Connolly. Dostoevsky's The Brothers Karamazov (Susanne Fusso)
Donna Tussing Orwin, ed. Anniversary Essays on Tolstoy (Amy Mandelker)
Pavel Basinskii. Sviatoi protiv L'va. Ioann Kronshtadtskii i Lev Tolstoi: istoriia odnoi vrazhdy (Hugh McLean)
Steven A. Usitalo. The Invention of Mikhail Lomonosov: A Russian National Myth (Marcus C. Levitt)
Anindita Banerjee. We Modern People: Science Fiction and the Making of Russian Modernity (Barry P. Scherr)
Elena Glazov-Corrigan. Art after Philosophy: Boris Pasternak's Early Prose (Timothy D. Sergay)
Daniil Kharms. "I Am A Phenomenon Quite Out Of The Ordinary": The Notebooks, Diaries and Letters of Daniil Kharms (Geoff Cebula)
Lada Panova and Sarah Pratt, eds. The Many Facets of Mikhail Kuzmin: A Miscellany (Polina Barskova)
Julia Vaingurt. Wonderlands of the Avant-Garde: Technology and the Arts in Russia of the 1920s (Lara Szypszak)
John Bertram and Yuri Leving, eds. Lolita, The Story of a Cover Girl: Vladimir Nabokov's Novel in Art and Design (Julian W. Connolly)
Magdalena Kay. In Gratitude for All the Gifts: Seamus Heaney and Eastern Europe (Irena Grudzińska-Gross)
Muireann Maguire, ed. and trans. Red Spectres: Russian Gothic Tales from the Twentieth Century (Jonathan Stone)
Henry R. Cooper, Jr., ed. An Anthology of Croatian Literature (K.E. v. Wittelsbach)
Teresa Murjas, ed. and trans. Invisible Country: Four Polish Plays (Joanna Kot)
Paul Manning. Strangers in a Strange Land: Occidentalist Publics and Orientalist Geographies in Nineteenth-Century Georgian Literature (Julie A. Christensen)
Aleksei Semenenko. The Texture of Culture: An Introduction to Yuri Lotman's Semiotic Theory (Alla Kourova)
Paul R. Gregory. Women of the Gulag: Portraits of Five Remarkable Lives (David J. Galloway)
Svetlana Adonyeva and Laura J. Olson. The Worlds of Russian Village Women: Tradition, Transgression, Compromise (Mariya Lesiv)
Mirjam Zadoff. Next Year in Marienbad: The Lost Worlds of Jewish Spa Culture (Emily D. Johnson)
Kevin Bartig. Composing for the Red Screen: Prokofiev and Soviet Film (Christina K. Guillaumier)
Kenneth M. Smith. Skryabin, Philosophy and the Music of Desire (Brad Michael Damaré)
Edwin Trommelen. Davai!: The Russians and Their Vodka (John Ellison)
Kate (Kathryn L.) Brown. Plutopia: Nuclear Families, Atomic Cities, and the Great Soviet and American Plutonium Disasters (Michael K. Launer)
Irina Ivanova, ed. Lev Jakubinskij, une linguistique de la parole (URSS, années 1920–1930) (Irina Mikaelian)
Fyodor Dostoevsky. Krotkaia: Fantasticheskii rasskaz / The Meek One: A Fantastic Story (An Annotated Russian Reader) (Anna A. Alsufieva)
SLAVIC AND EAST EUROPEAN JOURNAL
VOLUME 58, NUMBER 1 Spring 2014
2014 AATSEEL DISTINGUISHED PROFESSOR LECTURE
Stephanie Sandler: News That Stays New
ARTICLES
Greta Matzner-Gore: Gogol's Language of Instability: "The Tale of How Ivan Ivanovich Quarreled with Ivan Nikiforovich" and the Problem of Identity (abstract)
Gary Rosenshield: Dostoevsky's Notes from the House of the Dead: The Problem of Pain (abstract)
Henrietta Mondry: In Praise of Ethnic Dress: Konstantin Leontiev's Politics of Diversity (abstract)
Marina Rojavin: If the Swallow Made the Prince Happy: Translating Wilde into Russian (abstract)
Geoffrey Cebula: Aleksandr Tufanov's Ushkuiniki, Historicist Zaum', and the Creation of OBERIU (abstract)
Oscar Swan: Sarah Palin był duży błąd [Sarah Palin was a big mistake]: AA and the in situ learning of Polish (abstract)
IN MEMORIAM
Richard R.Sheldon, 1932–2014 (Barry. P. Scherr)
Karl Kramer, 1934–2014 (Katarzyna Dziwirek)
REVIEWS
Michael Wachtel. A Commentary to Pushkin's Lyric Poetry (Ronald Vroon)
Alyssa Dinega Gillespie, ed. Taboo Pushkin: Topics, Texts, Interpretations (Catherine O'Neil)
Mikhail Weisskopf. The Veil of Moses: Jewish Themes in Russian Literature of the Romantic Era (Hugh McLean)
Ksana Blank. Dostoevsky's Dialectics and the Problem of Sin (Steven Cassedy)
Robert Reid and Joe Andrew, eds. Aspects of Dostoevskii: Art, Ethics and Faith (Eugenia Kapsomera Amditis)
Louise McReynolds. Murder Most Russian: True Crime and Punishment in Late Imperial Russia (Katherine Bowers)
Andrew D. Kaufman. Understanding Tolstoy (Megan Luttrell)
Stephen M. Norris and Willard Sunderland, eds. Russia's People of Empire: Life Stories from Eurasia, 1500 to the Present (Katie Lynn)
Katherine Pickering Antonova. An Ordinary Marriage: The World of a Gentry Family in Provincial Russia (Irina Avkhimovich)
Eric Laursen. Toxic Voices: The Villain from Early Soviet Literature to Socialist Realism (Keith Livers)
Lidiia Ginzburg. Prokhodiashchie kharaktery: Proza voennykh let; Zapiski blokadnogo cheloveka; Emily Van Buskirk and Andrei Zorin, eds. Lydia Ginzburg's Alternative Literary Identities: A Collection of Articles and New Translations (Jane Gary Harris)
Angela Brintlinger. Chapaev and His Comrades: War and the Russian Literary Hero across the Twentieth Century (Byron Lindsey)
Elena Kravchenko. The Prose of Sasha Sokolov: Reflections on/of the Real (Larissa Rudova)
Sasha Sokolov. In the House of the Hanged: Essays and Vers Libres (Cynthia Simmons)
Leo Tolstoy. Childhood, Boyhood, Youth (Michael Katz)
Wiesław Myśliwski. Stone Upon Stone (David Williams)
Mikhail Krutikov. From Kabbalah to Class Struggle: Expressionism, Marxism, and Yiddish Literature in the Life and Work of Meir Wiener (Nadja Berkovich)
Carmen Bugan. Seamus Heaney and East European Poetry in Translation: Poetics of Exile (Connor Doak)
Jack Feuillet and Marie Vrinat-Nikolov, eds. Revue des études slaves, tome quartre-vingt-unième, Fascicule 2–3: La Bulgarie du communisme à l'Union européenne: Langue, littérature, medias (Maria Hristova)
Irina Belobrovtseva, Aurika Meimre, and Lazar Fleishman, eds. Avoti: Trudy po balto-rossiiskim otnosheniiam i russkoi literature. V chest' 70-letiia Borisa Ravdina. Part I and Part II(Tomas Venclova)
Richard Bidlack and Nikita Lomagin. The Leningrad Blockade, 1941–1944: A New Documentary History from the Soviet Archives (Barry P. Scherr)
E. L. Magerovskii, ed. Gosudarstvennyi terror v Sovetskom Soiuze, 1917–1984: Sbornik dokumentov (Andrew M. Drozd)
Barbara Evans Clements. A History of Women in Russia: From the Earliest Times to the Present (Jenny Kaminer)
Miriam Neirick. When Pigs Could Fly and Bears Could Dance: A History of the Soviet Circus (Robert Crane)
Alexander Ivashkin and Andrew Kirkman, eds. Contemplating Shostakovich: Life, Music and Film (Christina K. Guillaumier)
Stephen M. Norris. Blockbuster History in the New Russia: Movies, Memory, and Patriotism (Elena V. Baraban)
Jeremy Hicks. First Films of the Holocaust: Soviet Cinema and the Genocide of the Jews, 1938–1946 (Olga Mukhortova)
Vlastimir Sudar. A Portrait of the Artist as a Political Dissident: The Life and Work of Aleksandar Petrović (Andrew Wachtel)
Aida Vidan and Gordana P. Crnković, eds. In Contrast: Croatian Film Today (Tatjana Aleksic)
Mikhail Epstein. The Transformative Humanities: A Manifesto (John Ellison)
Marion Bowman and Ülo Valk, eds. Vernacular Religion in Everyday Life: Expressions of Belief (Natalie Kononenko)
SLAVIC AND EAST EUROPEAN JOURNAL
VOLUME 57, NUMBER 4 Winter 2013
ARTICLES
Pål Kolstø and Ulrich Schmid: Fame, Sainthood and Iurodstvo: Patterns of Self-Presentation in Tolstoi's Life Practice (abstract)
Alexander Burry: A Stony Vengeance: Donjuanism and Retribution in Anna Karenina (abstract)
Mark Pettus: Staging "Hamlet": The Ethical and Aesthetic Dimensions of Space in Pasternak's Doctor Zhivago (abstract)
Petre Petrov: The Societ Gnomic (On the Peculiarities of Generic Statements in Stalinist Officialese) (abstract)
Yuliya Minkova: Our Man in Chile, or Victor Jara's Posthumous Life in Soviet Media and Popular Culture (abstract)
Frank Gladney: On the Syntax, Morphology, and Semantics of Russian Verbal Aspect (abstract)
REVIEW ARTICLE
Caryl Emerson: Tolstoy's 1812 in the Academies
REVIEWS
N. N. Pokrovskii and G. D. Lenkhoff [Lenhoff], eds. Stepennaia kniga tsarskogo rodosloviia po drevneishim spiskam: Teksty i kommentarii v trekh tomakh [The Book of Degrees of the Royal Genealogy: A Critical Edition Based on the Oldest Known Manuscripts] (Priscilla Hunt)
Jane T. Costlow. Heart-Pine Russia: Walking and Writing the Nineteenth-Century Forest (Andrew R. Durkin)
Ingrid Kleespies. A Nation Astray: Nomadism and National Identity in Russian Literature (Dale E. Peterson)
Stefania Torri. Dostojewskij in der deutschen und italienischen Literatur: Eine komparative Studie (1881–1927) (Irene Masing-Delic)
Catherine Depretto, ed. Un autre Tolstoï (Maria Zalambani)
Alexander Etkind. Internal Colonization: Russia's Imperial Experience (Katya Hokanson)
Judith Wermuth-Atkinson. The Red Jester: Andrei Bely's Petersburg as a Novel of the European Modern (Jason Merrill)
Muireann Maguire. Stalin's Ghosts: Gothic Themes in Early Soviet Literature (Barry P. Scherr)
Siggy Frank. Nabokov's Theatrical Imagination (Olga Voronina)
Vladimir Voinovich. A Displaced Person: The Later Life and Extraordinary Adventures of Private Ivan Chonkin (Margaret Ziolkowski)
Lloyd E. Berry and Robert O. Crummey, eds. Rude and Barbarous Kingdom: Russia in the Accounts of Sixteenth-Century English Voyagers; John Ledyard. John Ledyard's Journey through Russia and Siberia, 1787–1788: The Journals and Selected Letters; Perry McDonough Collins. Siberian Journey down the Amur to the Pacific, 1856–1857 (Maksim Hanukai)
Anthony Cross, ed. A People Passing Rude: British Responses to Russian Culture (Alexander Burry)
Jonathan Bolton. Worlds of Dissent: Charter 77, The Plastic People of the Universe, and Czech Culture under Communism (Andrew M. Drozd)
Mindaugas Kvietkauskas, ed. Transitions of Lithuanian Postmodernism: Lithuanian Literature in the Post-Soviet Period (Tatiana Filimonova)
Alexander Herzen. A Herzen Reader (Ilya Kliger)
Boris Pasternak. My Sister Life and The Zhivago Poems (Boris Dralyuk)
Alexander Vvedensky. An Invitation for Me to Think (Geoff Cebula)
Kirill Medvedev. It's No Good Poems: / Essays / Actions (Stephanie Sandler)
Maya Kucherskaya. Faith and Humor: Notes from Muscovy (Olga Mesropova)
Dennis G. Ioffe and Frederick H. White, eds. The Russian Avant-Garde and Radical Modernism: An Introductory Reader (Connor Doak)
Juliet Bellow. Modernism on Stage: The Ballets Russes and the Parisian Avant-Garde (Svetlana Cheloukhina)
Rachel S. Platonov. Singing the Self: Guitar Poetry, Community, and Identity in the Post-Stalin Period (Thomas J. Garza)
Anne E. Gorsuch. All This Is Your World: Soviet Tourism at Home and Abroad after Stalin (Emily D. Johnson)
Francis D. Raška. The Long Road to Victory: A History of Czechoslovak Exile Organizations (Eva Eckert)
Kristen Ghodsee. Lost in Transition: Ethnographies of Everyday Life after Communism (Emily D. Johnson)
Igal Halfin. Red Autobiographies: Initiating the Bolshevik Self (Rebecca Stanton)
Donald Ostrowski and Marshall T. Poe, eds. Portraits of Old Russia: Imagined Lives of Ordinary People, 1300–1725 (Michael A. Pesenson)
Tomasz Kizny with Dominique Roynette. Wielki Terror: 1937–1938 (Joanna Madloch)
Alina Israeli. What you always wanted to know about Russian grammar
But were afraid to ask (Benjamin Rifkin)
SLAVIC AND EAST EUROPEAN JOURNAL
VOLUME 57, NUMBER 3 Fall 2013
ARTICLES
ULA LUKSZO KLEIN: The Orientalist's Gaze in Mariusz Wilk's Wołoka (abstract)
PAVLO SHOPIN: Voroshylovhrad Lost: Memory and Identity in a Novel by Serhiy Zhadan (abstract)
LONNY HARRISON: The Numinous Experience of Ego Transcendence in Dostoevsky (abstract)
CHLOË KITZINGER: "This Ancient, Fragile Vessel": Degeneration in Bely's Petersburg (abstract)
IRENE MASING-DELIC: Nabokov's Mary as a Tragicomedy of Errors and Homage to Blok (abstract)
ADRIAN WANNER: Lolita and Kofemolka: Vladimir Nabokov's and Michael Idov's Self-Translations from English into Russian (abstract)
REVIEW ARTICLE
ROMAN ROMANCHUK: Confronting Ukrainian Modernism: Some New and Recent Translations of Poetry
REVIEWS
Irina Karlsohn. Poiski Rusi nevidimoi: Kitezhskaia legenda v russkoi kul'ture. 1843–1940 (LISA WOODSON)
Irina Reyfman. Rank and Style: Russians in State Service, Life, and Literature (JOHN ELLISON)
Julia Berest. The Emergence of Russian Liberalism: Alexander Kunitsyn in Context, 1783–1840 (RICHARD TEMPEST)
Anton A. Fedyashin. Liberals under Democracy: Modernization and Civil Society in Russia, 1866–1904 (LOUISE MCREYNOLDS)
Carol Apollonio, ed. The New Russian Dostoevsky: Readings for the Twenty-First Century (KATE HOLLAND)
Boris Dralyuk. Western Crime Fiction Goes East: The Russian Pinkerton Craze 1907–1934 (BARRY P. SCHERR)
Yuri Leving, ed. Anatomy of a Short Story: Nabokov's Puzzles, Codes, "Signs and Symbols" (JOSE VERGARA)
Evgeny Dobrenko and Galin Tihanov, eds. A History of Russian Literary Criticism: The Soviet Age and Beyond (MATTHEW MCGARRY)
Bartłomiej Szyndler. Czy Sejm Czteroletni uchwalił Konstytucję 3 maja? Na tropie mitów narodowych; Alex Storozynski. The Peasant Prince: Thaddeus Kosciuszko and the Age of Revolution (HALINA FILIPOWICZ)
Liubov Krichevskaya. No Good Without Reward: Selected Writings. A Bilingual Edition (JOE PESCHIO)
Dubravka Ugrešić. Karaoke Culture (TOMISLAV LONGINOVIĆ)
Polina Barskova. The Zoo in Winter: Selected Poems (MARIA KHOTIMSKY)
Jiří Hájíček. Rustic Baroque (MILA SASKOVA-PIERCE)
Elaine Rusinko, ed. and trans. "God Is a Rusyn": An Anthology of Contemporary Carpatho-Rusyn Literature (STEFAN M. PUGH)
Harold B. Segel, trans. and ed. The Walls behind the Curtain: East European Prison Literature, 1945–1990 (DAVID J. GALLOWAY)
Harriet Murav. Music from a Speeding Train: Jewish Literature in Post-Revolution Russia (JUDITH DEUTSCH KORNBLATT)
Joseph Sherman, ed. From Revolution to Repression: Soviet Yiddish Writing, 1917–1952 (BARBARA HENRY)
Eliyana R. Adler. In Her Hands: The Education of Jewish Girls in Tsarist Russia (GARY CLABAUGH)
Oksana Zabuzhko. Fieldwork in Ukrainian Sex (MARINA ROJAVIN)
Serhyi Bilenky. Romantic Nationalism in Eastern Europe: Russian, Polish, and Ukrainian Political Imaginations (EWA THOMPSON)
Matthew Rampley, ed. Heritage, Ideology, and Identity in Central and Eastern Europe: Contested Pasts, Contested Presents (MILA SASKOVA-PIERCE)
Jelena Milojković-Djurić, ed. Balkan Cultural Legacies: Historical, Literary, and Fine Arts Perceptions (K. E. V. WITTELSBACH)
Patrick Hyder Patterson. Bought and Sold: Living and Losing the Good Life in Socialist Yugoslavia (GORDANA P. CRNKOVIĆ)
Mirjana N. Dedaić and Mirjana Mišković-Luković, eds. South Slavic Discourse Particles (ANASTASIA SMIRNOVA)
ven Gustavsson. Standard Language Differentiation in Bosnia and Herzegovina: Grammars, Language Textbooks, Readers (STEPHEN DICKEY)
Midhat Ridjanović. Bosnian for Foreigners: With a Comprehensive Grammar (MELISSA WITCOMBE)
Natalia Strelkova. Introduction to Russian-English Translation: Tactics and Techniques for the Translator (OLGA DOBRUNOFF)
SLAVIC AND EAST EUROPEAN JOURNAL
VOLUME 57, NUMBER 2 SUMMER 2013
FORUM
CLASSICS INTERPRETED: NARRATIVE ADAPTATIONS OF SLAVIC LITERARY WORKS
Organizers: Dieter De Bruyn and Michel De Dobbeleer
Dieter De Bruyn and Michel De Dobbeleer: Introduction: Classics Interpreted: Graphic Narrative Adaptation of Slavic Literary Works
Katy Sosnak: The Many Faces of Raskolnikov: Prestuplenie i nakazanie as 1950s Popaganda (abstract)
Michel De Dobbeleer and Dieter De Bruyn: Graphic Grotesque? Comics Adaptations of Bohumil Hrabal and Bruno Schulz (abstract)
José Alaniz: The([Post-] Soviet) Zone of Dystopia: Voronovich/Tkalenko's Sterva (abstract)
ARTICLES
Kristina Toland: Rozanov's Prosopopeia: Voices from Beyond the Grave of Autobiography (abstract)
James McGavran: Laughing like a Child in Two Mayakovsky Poems (abstract)
Hyug Ahn: Lexicalization Pattern of the Verbs of Speaking: Categorical Compositionality in Russian (abstract)
IN MEMORIAM
Vladimir Feodorovich Markov, 1920–2013 (Ronald Vroon)
REVIEWS
Svetlana Boym. Another Freedom: The Alternative History of an Idea (Barry P. Scherr)
Rebecca Jane Stanton. Isaac Babel and the Self-Invention of Odessan Modernism (Duncan White)
Olga Adamova-Sliozberg. My Journey: How One Woman Survived Stalin's Gulag (Yasha Klots)
Orlando Figes. Just Send Me Word: A True Story of Love and Survival in the Gulag (Elena Katz)
George M. Young. The Russian Cosmists: The Esoteric Futurism of Nikolai Fedorov and His Followers (Jeff Love)
Nikolai Krementsov. A Martian Stranded on Earth: Alexander Bogdanov, Blood Transfusions, and Proletarian Science (Eric Naiman)
Alexander Vaschenko and Claude Clayton Smith, eds. and trans. The Way of Kinship: An Anthology of Native Siberian Literature (Gerald E. Mikkelson)
Thorsten Botz-Bornstein. Aesthetics and Politics of Space in Russia and Japan: A Comparative Philosophical Study (Anindita Banerjee)
Jacob Edmond. A Common Strangeness: Contemporary Poetry, Cross-Cultural Encounter, Comparative Literature (Sarah Clovis Bishop)
Ivan D. Sytin, et al. My Life for the Book: The Memoirs of a Russian Publisher (Boris Dralyuk)
Galya Diment. A Russian Jew of Blooomsbury: The Life and Times of Samuel Koteliansky (Amelia Glaser)
Hilary Pilkington, Elena Omel'chenko, and Al'bina Garifzianova. Russia's Skinheads: Exploring and Rethinking Subcultural Lives (Brian James Baer)
Novica Tadić. Assembly (Masha Belyavski-Frank)
Miljenko Jergović. Mama Leone (Nataša Milas)
Daniel Šuber and Slobodan Karamanić, eds. Retracing Images: Visual Culture after Yugoslavia (Sibelan Forrester)
Libuša Vajdová and Róbert Gáfrik, eds. 'New Imagined Communities': Identity Making in Eastern and South-Eastern Europe (Andrew M. Drozd)
Dieter De Bruyn and Kris Van Heuckelom, eds. (Un)masking Bruno Schulz: New Combinations, Further Fragmentations, Ultimate Reintegrations (Ewa Wampuszyc)
Nina Gurianova. The Aesthetics of Anarchy: Art and Ideology in the Early Russian Avant-Garde (Alex Spektor)
Albert Baiburin, Catriona Kelly, and Nikolai Vakhtin, eds. Russian Cultural Anthropology after the Collapse of Communism (Jeanmarie Rouhier-Willoughby)
Irina Papkova. The Orthodox Church and Russian Politics (Ksenia Radchenko)
Mateusz Werner, ed. Polish Cinema Now! Focus on Contemporary Polish Cinema (Kinga Kosmala)
Andrew L. Jenks. The Cosmonaut Who Couldn't Stop Smiling: The Life and Legend of Yuri Gagarin (Michael K. Launer)
Vittorio Springfield Tomelleri, Manana Topadze, and Anna Lukianowicz, eds. Languages and Cultures in the Caucasus: Papers from the International Conference "Current Advances in Caucasian Studies," Macerata, January 21–23, 2010 (Rachel Stauffer)
Tijmen Pronk and Rick Derksen, eds. Accent Matters: Papers on Balto-Slavic Accentology (Steven Young)
Katarzyna Dziwirek and Barbara Lewandowska-Tomaszczyk. Complex Emotions and Grammatical Mismatches: A Contrastive Corpus-Based Study (Ljiljana Šarić)
Veronika Makarova, ed. Russian Language Studies in North America: New Perspectives from Theoretical and Applied Linguistics (Edie Furniss)
Grammatica (Richard Robin)
SLAVIC AND EAST EUROPEAN JOURNAL
VOLUME 57, NUMBER 1 SPRING 2013
AATSEEL KEYNOTE ADDRESS, BOSTON, JANUARY 5, 2013
Russell Valentino. New Frontiers of Translation in the 21st Century (The Globe, The Market, The Field). In Honor of the Life and Work of Michael Henry Heim.
ARTICLES
Stijn Vervaet: Facing the Legacy of the 1990s: Saša Ilić's Berlinsko okno (abstract)
Eugene Ostashevsky: "Numbers are not bound by order": The Mathematical Play of Daniil Kharms and his Associates (abstract)
Marianna Landa: The Poetic Voice of Cherubina de Gabriak in Russian Symbolism (abstract)
Sarah Ruth Lorenz: Realist Convictions and Revolutionary Impatience in the Criticism of N. A. Dobroliubov (abstract)
REVIEW ARTICLE
Maja Trochimczyk: What is Polish Music? Four Books and Answers to Four Different Questions
REVIEWS
Gary Saul Morson. The Long and Short of It: From Aphorism to Novel (Barry P. Scherr)
Lev Gomolitskii. Sochineniia russkogo perioda (Leonid Livak)
Yury Tynyanov. Young Pushkin: A Novel (Gerald E. Mikkelson)
Anthony Briggs. Brief Lives: Fyodor Dostoevsky (Charles Arndt III)
Renata Gal'tseva and Irina Rodnianskaia. K portretam russkikh myslitelei: Aleksandr Pushkin, Fedor Dostoevskii, Vladimir Solov'ev … [i dr.] (Vera Zubarev)
Karen Rosneck. Understanding Nadezhda Khvoshchinskaia's Short Story Collection An Album: Groups and Portraits: The Literary Innovations of a Nineteenth-Century Russian Writer (John Ellison)
Yuri Leving. Keys to The Gift: A Guide To Vladimir Nabokov's Novel (Kiun Hwang)
Marcus C. Levitt. The Visual Dominant in Eighteenth-Century Russia (Katherine Bowers)
Karen Petrone. The Great War in Russian Memory (Barry P. Scherr)
Rina Lapidus. Jewish Women Writers in the Soviet Union (Henrietta Mondry)
Liubov Kurtynova-D'Herlugnan. The Tsar's Abolitionists: Languages of Rationalization and Self-Description in the Russian Empire (Claude Carey)
Russell E. Martin. A Bride for the Tsar: Bride-Shows and Marriage Politics in Early Modern Russia (Charles J. Halperin)
Barbara Alpern Engel. Breaking the Ties that Bound: The Politics of Marital Strife in Late Imperial Russia (Katie Lynn)
David Brandenberger. Propaganda State In Crisis: Soviet Ideology, Indoctrination, and Terror under Stalin, 1927–1941 (Eric Laursen)
Marjorie L. Hilton. Selling to the Masses: Retailing in Russia, 1880–1930 (Frederick H. White)
Lewis H. Siegelbaum, ed. The Socialist Car: Automobility in the Eastern Bloc (Tim Harte)
Ilya Vinkovetsky. Russian America: An Overseas Colony of a Continental Empire, 1804–1867 (Ingrid Kleespies)
Yasmine Beverly Rana. The War Zone Is My Bed and Other Plays (Dasha C. Nisula)
Nariman Skakov. The Cinema of Tarkovsky: Labyrinths of Space and Time (Elise Thorsen)
Marek Haltof. Polish Film and the Holocaust: Politics and Memory (Erin Alpert)
Michelle Woods. Censoring Translation: Censorship, Theatre, and the Politics of Translation (Peter Steiner)
Jan Bažant, Nina Bažantová, and Frances Starn, eds. The Czech Reader: History, Culture, Politics (Andrew M. Drozd)
Andrejs Plakans. A Concise History of the Baltic States (Oksana Ingle)
Michele A. Berdy.The Russian Word's Worth: A Humorous and Informative Guide to Russian Language, Culture, and Tradition (Valerii Polkovsky)
Michael Mucz. Baba's Kitchen Medicines: Folk Remedies of Ukrainian Settlers in Western Canada (Natalie Kononenko)
David Hoffmann. Cultivating the Masses: Modern State Practices and Soviet Socialism, 1914–1939 (Petre Petrov)
Robert O. Crummey. Old Believers in a Changing World (T. M. Watson)
Brian P. Bennett. Religion and Language in Post-Soviet Russia (Michael S. Gorham)
SLAVIC AND EAST EUROPEAN JOURNAL
VOLUME 56, NUMBER 4 WINTER 2012
FORUM
SIGIZMUND KRZHIZHANOVSKY, 1887–1950
Organizer: Caryl Emerson
Caryl Emerson: Headnote
N. L. LEIDERMAN: The Intellectual Worlds of Sigizmund Krzhizhanovsky (abstract)
KAREN LINK ROSENFLANZ: Overturned Verticals and Extinguished Suns: Facets of Krzhizhanovsky's Fourth Dimension (abstract)
ALISA BALLARD: Быт Encounters Бы: Krzhizhanovsky's Theater of Fiction (abstract)
CARYL EMERSON: Krzhizhanovsky as a Reader of Shakespeare and Bernard Shaw (abstract)
ARTICLE
AMY SINGLETON ADAMS: The Blood of Children: Petrushevskaia's "Our Crowd" and the Russian Easter Tale (abstract)
IN MEMORIAM
Michael Henry Heim (Ronald Vroon)
Ladislav Matějka (Herbert J. Eagle)
Omry Ronen (Herbert J. Eagle)
REVIEWS
Boris Pasternak. Doctor Zhivago (Elizabeth Yellen)
Radislav Lapushin. "Dew on the Grass": The Poetics of Inbetweenness in Chekhov (Anya Hamrick-Nevinglovskaya)
Dina Khapaeva. Koshmar: Literatura i zhizn' (Svitlana Krys)
Rodolphe Baudin. Nikolaï Karamzine à Strasbourg: Un écrivain-voyageur russe dans l'Alsace révolutionnaire (1789) (Rimma Garn)
A. S.Korndorf. Dvortsy khimery: Illiuzornaia arkhitektura i politicheskie alliuzii pridvornoi stseny (Marcus C. Levitt)
Aleko Konstantinov. Bai Ganyo: Incredible Tales of a Modern Bulgarian (Maria Hristova)
Michael Khodarkovsky. Bitter Choices: Loyalty and Betrayal in the Russian Conquest of the North Caucasus (Rachel Stauffer)
Barbara Henry. Rewriting Russia: Jacob Gordin's Yiddish Drama (Marat Grinberg)
Jarrod Tanny. City of Rogues and Schnorrers: Russia's Jews and the Myth of Old Odessa (Michael R. Katz)
Mark D. Steinberg. Petersburg Fin de Siècle (Bernice Glatzer Rosenthal)
Alfred Thomas. Prague Palimpsest: Writing, Memory, and the City (Julie Hansen)
Scott M. Kenworthy. The Heart of Russia: Trinity-Sergius, Monasticism, and Society after 1825 (Charles Arndt III)
Birgit Beumers, ed. Directory of World Cinema: Russia (Hannah Frank)
Sally West. I Shop In Moscow: Advertising and the Creation of Consumer Culture in Late Tsarist Russia (Boris Dralyuk)
Hannes Grandits and Karin Taylor, eds. Yugoslavia's Sunny Side: A History of Tourism in Socialism (1950's–1980's) (Rasa Baločkaitė)
Michael David-Fox. Showcasing the Great Experiment: Cultural Diplomacy and Western Visitors to the Soviet Union, 1921–1941 (Barry P. Scherr)
Wendy Rosslyn and Alessandra Tosi. eds. Women in Nineteenth-Century Russia: Lives and Culture (Benjamin M. Sutcliffe)
Rochelle Goldberg Ruthchild. Equality and Revolution: Women's Rights in the Russian Empire, 1905–1917 (Karen Rosneck)
Maxim D. Shrayer. Waiting for America: A Story of Emigration (Marina Rojavin)
Hanne Martine Eckhoff. Old Russian Possessive Constructions. A Construction Grammar Approach (Andrii Danylenko)
Frederik Kortlandt. Selected Writings on Slavic and General Linguistics (Irina Ivliyeva)
Wilma Rethage. Strukturelle Besonderheiten des Russischen in Deutschland: Kontaktlinguistische und soziolinguistische Aspekte (Gary H. Toops)
SLAVIC AND EAST EUROPEAN JOURNAL
VOLUME 56, NUMBER 3 FALL 2012
2012 AATSEEL DISTINGUISHED PROFESSOR LECTURE
Irina Paperno: What, Then, Shall We Do: Tolstoy's Way
ARTICLES
JOHN LYLES: Makar Devushkin as Eligible Bachelor? – A Reexamination of Varenka's Relationship with Devushkin in Dostoevsky's Poor Folk (abstract)
BRIAN R. JOHNSON: Diagnosing Prince Myshkin (abstract)
IRENE MASING-DELIC: Wagner, Lang and Mythopoeic Muddle in Pnin's German Department (abstract)
EMILY WANG: Acmeist Mythopoetics: Nikolai Gumilev, Viacheslav Ivanov, and "Eidolology" (abstract)
SVETOSLAV PAVLOV: Speech Individualization in Pasternak's Translations of Shakespeare: Lear and Claudius (abstract)
REVIEW ARTICLE
KIRSTEN LODGE: Recent Polish Literature: Fantasy, Time, and Intertwining Worlds
REVIEWS
Caryl Emerson. All the Same the Words Don't Go Away: Essays on Authors, Heroes, Aesthetics, and Stage Adaptations from the Russian Tradition (Marina Aptekman)
Lina Steiner. For Humanity's Sake: The Bildungsroman in Russian Culture (Gary Saul Morson)
Victoria Frede. Doubt, Atheism, and the Nineteenth-Century Russian Intelligentsia (Lewis Bagby)
Marina Aptekman. Jacob's Ladder: Kabbalistic Allegory in Russian Literature (Nadja Berkovich)
Vera Tolz. Russia's Own Orient: The Politics of Identity and Oriental Studies in the Late Imperial and Early Soviet Periods (Emily D. Johnson)
Cristina Vatulescu. Police Aesthetics: Literature, Film and the Secret Police in Soviet Times (Eric Laursen)
Evgeny Dobrenko and Marina Balina, eds. The Cambridge Companion to Twentieth-Century Russian Literature (Andrew M. Drozd)
Robert Reid and Joe Andrew, eds. Turgenev: Art, Ideology, and Legacy (Dale E. Peterson)
Justin Weir. Leo Tolstoy and the Alibi of Narrative (Ani Kokobobo)
Stuart Goldberg. Mandelstam, Blok, and the Boundaries of Mythopoetic Symbolism (Lindsay Ceballos)
Dana Dragunoiu. Vladimir Nabokov and the Poetics of Liberalism (Stanislav Shvabrin)
Irena Grudzinska Gross. Czesław Miłosz and Joseph Brodsky: Fellowship of Poets (Clare Cavanagh)
Sanna Turoma. Brodsky Abroad: Empire, Tourism, Nostalgia (Ross Ufberg)
Lisa Ryoko Wakamiya. Locating Exiled Writers in Contemporary Russian Literature: Exiles at Home (Andrei Rogatchevski)
Emil Draitser. Shush! Growing Up Jewish Under Stalin: A Memoir (Amelia Glaser)
Timothy Johnston. Being Soviet: Identity, Rumour, and Everyday Life under Stalin 1939–53 (Rachel Stauffer)
Alexander J. Motyl. The Jew Who Was Ukrainian or How One Man's Rip-Roaring Romp through an Existential Wasteland Ended in a Bungled Attempt to Bump off the Exceptionally Great Leader of Mother Russia (Gary Clabaugh)
Zenon E. Kohut. Making Ukraine: Studies on Political Culture, Historical Narrative, and Identity (Roman Ivashkiv)
Margarita D. Marinova. Transnational Russian-American Travel Writing (Katherine Bowers)
Aleksandrs Zapols, ed. Latviesu krievu dzeja: latviesu dzejnieku krievu valoda rakstiti dzejoli / Latyshskaia russkaia poeziia: stikhi latyshskikh poetov, napisannye na russkom iazyke (Tatiana Filimonova)
Brian James Baer, ed. Contexts, Subtexts and Pretexts: Literary Translation in Eastern Europe and Russia (Barry P. Scherr)
Ivan Bunin. About Chekhov: The Unfinished Symphony (Yuri Corrigan)
Georgy Efron. The Diaries of Georgy Efron, August 1942–August 1943 (The Tashkent Period) (Alexandra Smith)
Miranda Remnek, ed. The Space of the Book: Print Culture in Russian Social Imagination (Olga Kim)
Kevin M. F. Platt. Terror and Greatness: Ivan and Peter as Russian Myths (Marcus C. Levitt)
Tomislav Z. Longinović. Vampire Nation: Violence as Cultural Imaginary (Thomas J. Garza)
Tony Shaw and Denise J. Youngblood. Cinematic Cold War: The American and Soviet Struggle for Hearts and Minds (Lilla Tőke)
Judith Kuhn. Shostakovich in Dialogue: Form, Imagery and Ideas in Quartets 1–7 (Christopher W. Lemelin)
Phoebe Adler, Duncan McCorquodale, and Boris Groys, eds. Contemporary Art in Eastern Europe (Alla Myzelev)
SLAVIC AND EAST EUROPEAN JOURNAL
VOLUME 56, NUMBER 2 SUMMER 2012
ARTICLES
SIDNEY ERIC DEMENT: Umbrellas, Dialectic, and Dialog in Borislav Pekić's How to Quiet a Vampire (abstract)
KATIA DIANINA: Museum and Message: Writing Public Culture in Imperial Russia (abstract)
JESSE MENEFEE: Ghosts of Dostoevskian Guilt in Sologub's Bad Dreams (abstract)
SARAH CLOVIS BISHOP: Harmonious Disharmony: Elena Shvarts's Труды и дни Лавинии, монахини из Ордена Обрезания Сердца (abstract)
WILLIAM J. COMER: The Role of Grammatical Knowledge in Reading for Meaning in Russian (abstract)
BILL VANPATTEN, ERIN COLLOPY, AND ANTHONY QUALIN: Explicit Information and Processing Instruction with Nominative and Accusative Case in Russian as a Second Language: Just How Important is Explanation? (abstract)
SLAVIC AND EAST EUROPEAN JOURNAL
VOLUME 56, NUMBER 1 SPRING 2012
ARTICLES
SUSAN LAYTON: Our Travelers and the English: A Russian Topos from Nikolai Karamzin to 1848 (abstract)
INGRID KLEESPIES: Caught at the Border: Travel, Nomadism, and Russian Identity in Karamzin's Letters of a Russian Traveler and Dostoevsky's Winter Notes on Summer Impressions (abstract)
MARTHA M. F. KELLY: The Art of Knowing: Music and Narrative in Two Chekhov Stories (abstract)
ERIC LAURSEN: An Electrician's Utopia: Mikhail Bulgakov's Fateful Eggs (abstract)
POLINA RIKOUN: Confronting the 'Elder Brother': Ukrainian-Russian Relations in Oleksandr Ilchenko's Novel Kozats'komu rodu nema perevodu (abstract)
ANDREW WACHTEL: Orhan Pamuk's Snow as Russian Novel (abstract)
SLAVIC AND EAST EUROPEAN JOURNAL
VOLUME 55, NUMBER 3 FALL 2011
ARTICLES
SVITLANA KRYS: Between Comedy and Horror: The Gothic in Hryhorii Kvitka-Osnovianenko's "Dead Man's Easter" [1834]
CHRISTOPHER W. LEMELIN: Creation ex Anxiety: Influence and Exile in Tsvetaeva's "The Lute"
IRINA ANISIMOVA: The Terrors of History: Revolutionary Gothic in "Mother Earth" by Boris Pilniak
ANNA BERMAN: Scripting Katyusha: On the Way to an Operatic Adaptation of Resurrection
ANN KOMAROMI: Venedikt Erofeev's Moskva-Petushki:Performance and Performativity in the Late Soviet Text
SOFYA KHAGI: The Monstrous Aggregate of the Social: Toward Biopolitics in Victor Pelevin's Work
REVIEW ARTICLE
GALIYA TABULDA: Beginner's Russian: Meaning-based, input-driven, learner-centered
VOLUME 55, NUMBER 2 SPRING 2011
ARTICLES
STIJN VERVAET: A Different Kind of War Story: Aleksandar Zograf's Regards from Serbia and Tomaž Lavrič's Bosnian Tales
CHRISTOPHER R. PUTNEY: "The Circle that Presupposes Its End as Its Goal": The Riddle of Vladimir Odoevsky's "The Sylph"
GARY ROSENSHIELD: Gambling and Passion: Pushkin's The Queen of Spades and Dostoevsky's The Gambler
LEWIS BAGBY: "Brief and Lame": The Introduction to Dostoevsky's The Brothers Karamazov
JASON BROOKS: Peering and the Poem: The Poetics of Voyeurism and Exile in Khodasevich's "Okna vo dvor"
IN MEMORIAM
John Thomas (Tom) Shaw (DAVID BETHEA)
Walter W. Arndt (BARRY P. SCHERR)
REVIEW ARTICLE
DAVID J. BIRNBAUM AND YELENA FORRESTER KNEŽEVIĆ. A New Textbook of Indo-European
REVIEWS
Anna Lisa Crone. Eros and Creativity in Russian Religious Renewal: The Philosophers and the Freudians (SONIA I. KETCHIAN)
William Nickell. The Death of Tolstoy: Russia on the Eve. Astapovo 1910 (EDWINA CRUISE)
Jeff Love. Tolstoy: A Guide for the Perplexed (BRETT COOKE)
Val Vinokur. The Trace of Judaism: Dostoevsky, Babel, Mandelstam, Levinas (LEONID LIVAK)
Myroslav Shkandrij. Jews in Ukrainian Literature: Representation and Identity (GEORGE MIHAYCHUK)
Henrietta Mondry. Exemplary Bodies: Constructing the Jew in Russian Culture since the 1880s (MARINA APTEKMAN)
Henrietta Mondry. Vasily Rozanov and the Body of Russian Literature (NEL GRILLAERT)
Liudmila Ken and Leonid Rogov. Zhizn' Leonida Andreeva, rasskazannaia im samim i ego sovremennikami (FREDERICK H. WHITE)
Jessica Carlzohn. Entangled Figures: Five Poems from Temy i variacii by Boris Pasternak (JOHN ELLISON)
Eric Naiman. Nabokov, Perversely (ALEX SPEKTOR)
Marcus C. Levitt. Early Modern Russian Letters: Texts and Contexts (THOMAS NEWLIN)
Alexander Dolinin, Lazar Fleishman, and Leonid Livak, eds. Russian Literature and the West: A Tribute for David M. Bethea, Parts 1 and 2 (VICTORIA THORSTENSSON)
Irene Masing-Delic. Exotic Moscow under Western Eyes (MARGARET ZIOLKOWSKI)
Leonid Livak. Russian Émigrés in the Intellectual and Literary Life of Interwar France: A Bibliographical Essay (DOMINIQUE HOFFMAN)
Catherine Depretto, ed. Revue des Etudes Slaves: Tome 79, fascicule 3. Entre les genres. L'écriture de l'intime dans la littérature russe XIXe–XXe siècles (ROSINA NEGINSKY)
Aleksandr Aleksandrovich Korablev. Predely filologii (KEITH TRIBBLE)
Julia Hell and Andreas Schönle, eds. Ruins of Modernity (MARY A. NICHOLAS)
Isaac Babel's Selected Writings (CHARLES ROUGLE)
John MacKay, trans. and ed. Four Russian Serf Narratives (ANNE HRUSKA)
Deborah Hoffman, ed. and trans. The Littlest Enemies: Children in the Shadow of the Gulag (LARISSA RUDOVA)
Rosina Neginsky. Juggler/Zhongler: Poems/Stikhi (TATYANA BELOGORSKAYA)
Dubravka Ugrešić. Baba Yaga Laid an Egg (MARINA ANTIĆ)
Alexander Galich. Dress Rehearsal: A Story in Four Acts and Five Chapters (ANN KOMAROMI)
Irene R. Makaryk and Virlana Tkacz, eds. Modernism in Kyiv: Jubilant Experimentation (NATALIE KONONENKO)
Alessandro De Magistris and Irina Korob'ina, eds. Ivan Leonidov 1902–1959 (OLEG MININ)
Paulina Lewin. Ukrainian Drama and Theater in the Seventeenth and Eighteenth Centuries (CHRISTINE WATSON)
Christine Ruane. The Empire's New Clothes: A History of the Russian Fashion Industry, 1700–1917 (MICHAEL A. PESENSON)
Sigrun Bielfeldt. Selbst oder Natur: Schellings Anfang in Rußland (MARK PETTUS)
Robert H. Greene. Bodies Like Bright Stars: Saints and Relics in Orthodox Russia (EVE LEVIN)
Monika Baár. Historians and Nationalism: East Central Europe in the Nineteenth Century (EWA THOMPSON)
Vejas Gabriel Liulevicius. The German Myth of the East: 1800 to the Present (ANDREW M. DROZD)
Lynn Visson. Slova-khameleony i metamorfozy v sovremennom angliiskom iazyke (VALERII POLKOVSKY)
Ingunn Lunde and Martin Paulsen, eds. From Poets to Padonki: Linguistic Authority of Norm Negotiation in Modern Russian Culture (MARINA ROJAVIN)
Thomas Olander and Jenny Helena Larsson, eds. Stressing the Past: Papers on Baltic and Slavic Accentology (RONALD F. FELDSTEIN)
Viktoria Tokareva. A Day without Lying: A Glossed Edition for Intermediate-Level Students of Russian with Vocabulary, Exercises, and Commentaries by William J. Comer (OLGA DOBRUNOFF)
SLAVIC AND EAST EUROPEAN JOURNAL
VOLUME 53, NUMBER 3 FALL 2009
FORUM
TEACHING AND LEARNING RUSSIAN VERBS OF MOTION GUEST EDITOR: VICTORIA HASKO
VICTORIA HASKO: Introduction: Empirical Investigations into Acquisitional and Pedagogical Issues Associated with Russian Verbs of Motion
VICTORIA HASKO: The Locus of Difficulties in the Acquisition of Russian Verbs of Motion by Highly Proficient Learners
KIRA GOR, SVETLANA COOK, VERA MALYUSHENKOVA, AND TATYANA VDOVINA: Verbs of Motion in Highly Proficient Learners and Heritage Speakers of Russian
LARISSA A. BONDARCHUK AND BRUCE L. DERWING: The Salience of the Semantic Features of Russian Verbs of Motion: An Experimental Study
ELISABETH ELLIOTT AND LISA YOUNTCHI: Total Physical Response and Russian Multi- and Unidirectional Verbs of Motion: A Case Study in Acquisition
NATALIA GAGARINA: Verbs of Motion in Russia: An Acquisitional Perspective
REVIEW ARTICLE
ANDRII DANYLENKO. Forward into the Past, or How to Particularize New Standard Ukrainian (plus 41 Reviews)
SLAVIC AND EAST EUROPEAN JOURNAL
VOLUME 53, NUMBER 2 SUMMER 2009
ARTICLES
MILLA FEDOROVA: The Lover of Julie Wolmar: The New Heloise and Tatiana's Dilemma
ONA RENNER-FAHEY: Diary of a Devoted Child: Nadezhda Durova's Self-Presentation in The Cavalry Maiden
KRISTIN VITALICH: The Village of Stepanchikovo: Toward a (Lacanian) Theory of Parody
EUGENIA AMDITIS: The Maya Spider in Russian Symbolism
MARINA APTEKMAN: Forward to the Past or Two Radical Views on Russian Nationalist Future: Pyotr Krasnov's Behind the Thistle and Vladimir Sorokin's Day of an Oprichnik
ALEXEI PAVLENKO: Sorokin's Soteriology
IN MEMORIAM
Lev Loseff (BARRY SCHERR) (plus 41 Reviews)
SLAVIC AND EAST EUROPEAN JOURNAL
VOLUME 53, NUMBER 1 SPRING 2009
ARTICLES
EMMA LIEBER: "Where Is the Sweet Revolution?": A Reconsideration of Gogol and Babel
SUSANNA SOOJUNG LIM: Whose Orient Is It?: Frigate Pallada and Ivan Goncharov's Voyage to the Far East
YURI LEVING: Whose Is the Seal-Ring?: Kliuev's Subtexts in Mandelstam's Poem "Give Tiutchev a Dragonfly"
INNA TIGOUNTSOVA: Hybrid Forms in Ry Nikonova's Poetry
TATJANA ALEKSIĆ: National Definition through Postmodern Fragmentation: Milorad Pavić's Dictionary of the Khazars
(plus 35 Reviews)
SLAVIC AND EAST EUROPEAN JOURNAL
VOLUME 52, NUMBER 4 WINTER 2008
ARTICLES
FREDERICK WHITE: Ekaterina Ivanovna and Salomé: Cultural Signposts of Degenerative Illness
LINDA IVANITS: The Early Dostevsky and Folklore: The Case of The Landlady
JASON STRUDLER: Summoning the Firegod: Viacheslav Ivanov and Khlebnikov's Early Poetry
KERRY SABBAG: Fame Tropes in Old Russian Hagiography
GEORGE RUBINSTEIN: On Sounds Emitted by Inanimate Objects in Russian
REVIEW ARTICLE
VICTOR FRIEDMAN: Current Trends in Balkan Linguistics
SLAVIC AND EAST EUROPEAN JOURNAL
VOLUME 52, NUMBER 3 - FALL 2008
ARTICLES
DAVID L. COOPER: Narodnost' avant la lettre? Andrei Turgenev, Aleksei Merzliakov, and the National Turn in Russian Criticism
MICHAEL A. DENNER: Dusting off the Couch (and Discovering the Tolstoy Connection in Shklovsky's "Art as Device")
MARGARITA NAFPAKTITIS: Multiple Exposures of the Photographic Motif in Vladislav Khodasevich's "Sorrentinskie fotografii"
IRENE MASING-DELIC: Boris Pilniak's The Volga Falls to the Caspian Sea as Trotskyite Sophiology
KEVIN REESE: Imagination and Realism in Soviet Science Fiction: Siniavsky's "Bez skidok" and Terts's "Pkhents"
SLAVIC AND EAST EUROPEAN JOURNAL
VOLUME 52, NUMBER 2 SUMMER 2008
FORUM
MIKHAIL LEONOVICH GASPAROV (1935–2005): A TRIBUTE Guest Editor: Barry P. Scherr
BARRY P. SCHERR: Introduction: Mikhail Leonovich Gasparov (1935–2005): A Tribute
M. L. GASPAROV, WITH MARINA TARLINSKAJA: The Linguistics of Verse
EMILY KLENIN: M. L. Gasparov and the Definition of Verse
MICHAEL WACHTEL: Mikhail Leonovich Gasparov as "Stikhoved" and "Stikhotvorets"
BARRY P. SCHERR: "Don't Shield the Original from the Reader": Mikhail Gasparov on the Art of Translation _____________________________________
LAURA JANDA AND JOHN KORBA: Beyond the Pair: Aspectual Clusters for Learners of Russian
IN MEMORIAM John Fizer (MICHAEL M. NAYDAN)
REVIEW ARTICLE
ROMAN KOROPECKYJ. Jubilee Mickiewicziana
SLAVIC AND EAST EUROPEAN JOURNAL
VOLUME 52, NUMBER 1 - SPRING 2008 2007 AATSEEL DISTINGUISHED PROFESSOR LECTURE, DECEMBER 2007 FROM THE EDITOR NANCY CONDEE: The Modern after Postmodernity? Victor Erlich, Slavic Studies, Modernism
ARTICLES
Constructing True Identities for the False Dmitry in A. K. Tolstoi's Tsar Boris: Rebecca Epstein Matveyev's "Pretender Project" (Thesis and Response)

I. REBECCA EPSTEIN MATVEYEV: Thesis: The Construction of Identity in A. K. Tolstoi's Dramatic Trilogy [2002–2003]
II. CARYL EMERSON: Response and Expansion: Identity Crisis as Revisionist Historical Dramaturgy: The Pretenders of A. K. Tolstoi, with a Sideways Glance at Pushkin

SIBELAN FORRESTER: The Poet as Pretender: Poetic Legitimacy in Tsvetaeva
RENEE PERELMUTTER: The Language of Dream Reports and Dostoevsky's The Double
SUSAN MCREYNOLDS: "You Can Buy the Whole World": The Problem of Redemption in The Brothers Karamazov
OLGA MESROPOVA: Crime, Byt, and Fairy-Tales: Daria Dontsova and Post-Soviet Ironical Detective Fiction
VOLUME 61, NUMBER 2 SUMMER 2017
ALEXANDER SPEKTOR
In Search of the Human: Mikhail Bakhtin's Wartime Notebooks
In his essay Alexander Spektor attempts to come to terms with some of the contradictions imbedded in Bakhtin's aesthetic philosophy by exploring the ethics implicit in the notes. Spektor suggests that in "Rhetoric" Bakhtin pushes his author-hero construction to its logical extreme, to a place where authorship finds itself ethically compromised. Bakhtin marks this as the space of the novel, setting it against the silent non-narrative virtues of love. In his last section, Spektor offers a reading that views all three wartime fragments ("Rhetoric," "Man at the Mirror," and "On Questions of Self-consciousness and Self-evaluation") as one philosophical whole, in which the third ("On Questions") attempts to resolve the impasse of the first ("Rhetoric") by proposing the concept of "great experience."
Александр Спектор
В поисках человека: записные тетради Михаила Бахтина сороковых годов.
Александр Спектор рассматривает противоречия скрытые эстетической философии Михаила Бахтина, исследуя этические параметры установленные в записных книжках сороковых годов. Спектор предполагает, что в первом из текстов, "Риторика", Бахтин доводит важнейшую в его архитектонике интерсубъектных отношений структуру автор-герой к своему логическому завершению, т.е. к точке, в которой позиция автора рассматривается, как этически скомпроментированная. В записных книжках, это становится маркером пространства романа и противопоставляется Бахтиным молчаливому жесту любви, находящемуся вне нарративных структур. В последней части эссе, Спектор предлагает прочтение, рассматривающее все три фрагмента ("Риторику", "Человек у зеркала" и "К вопросам"), как одно философское целое, в котором третий фрагмент ("К вопросам") пытается разрешить апории первого ("Риторики") с помощью понятия "большого опыта".
IRINA M. DENISCHENKO
Beyond Reification: Mikhail Bakhtin's Critique of Violence in Cognition and Representation
This article reconstructs the cognitive theory of Mikhail Bakhtin on the basis of his 1940s notebooks and outlines its significance for the possibility of non-violent, non-reifying representation. According to this theory, an individual cognitive act can be directed toward two "limits": "thing" and "personality." Suspended between these limits, cognition can never fully instantiate either one; it can only approach and approximate "thing" and "personality." The particular take on cognition that emerges in Bakhtin's wartime writings does not merely recast the familiar distinction between human and non-human objects of knowledge in an alternative set of terms; it goes beyond essentialist categories to suggest that "personality" and "thing," subject and object, human beings and nature are the limits of knowing. Reading three of Bakhtin's fragmentary essays from the 1940s as a discontinuous "writerly text" (Barthes), the author of the article argues that for Bakhtin, cognition directed toward the limit "thing" is a process of violence, insofar as it reifies objects in fixed images and definitions. Although this violence implicates the word and image as cognition's media of expression, she maintains that violence is not a constituent feature of these media. Depending on the cognizer's aims and available forms of representation, the word can serve as a site of violence or of freedom. By way of concluding, the author considers how non-violent cognition unfolds against the history of representational forms. She suggests that Bakhtin's 1940s notebooks integrate his earlier ethical-philosophical questions with historical concerns that emerge in his writing on the novel.
И. М. Денищенко
По ту сторону овеществления: к критике насилия в познании и изображении у Михаила Михайловича Бахтина
В статье рассматриваются три ключевых фрагмента бахтинских записных тетрадей 1940-х годов как единый, но прерванный, текст-письмо (texte scriptible, Р. Барт), который несёт на себе следы определённой теории познания. Согласно этой теории, каждый познавательный акт может быть направлен к двум пределам — к пределу «личности» и к пределу «вещи». Находясь в подвешенном состоянии между вещью и личностью, познание не может совпасть ни с одним, ни с другим пределом; оно может только максимально приблизиться к ним. Такая теория имплицитно отрицает возможность субстанционального различия между личностью и вещью по отношению к нашему познавательному-когнитивному аппарату. Автор данной статьи утверждает, что познание, направленное к пределу «вещи», есть процесс символического насилия, поскольку такое познание овеществляет свой объект в неподвижных образах и определениях. Несмотря на то, что овеществляющее познание прибегает к слову и образу как к средствам выражения и заражает их насилием, насилие не является неотъемлемой частью ни слова, ни образа. В зависимости от цели познающего и от имеющихся художественно-изобразительных форм, слово может стать локализацией либо «насилия», либо «свободы». В заключении ненасильственное познание рассматривается наряду с историческим развитием художественных форм, обнажая в бахтинских текстах военного времени переплетение этически-философских задач с вопросами исторического развития романа.
IRINA SANDOMIRSKAIA
Bakhtin in Bits and Pieces: Poetic Scholarship, Exilic Theory, and a Close Reading of the Écriture of Disaster
This essay is an attempt to interpret Mikhail Bakhtin's working notes in a new way, by reading them as instances of fragmented writing produced in exile during the war. To capture the specific way Bakhtin's thinking reveals itself in a difficult relationship with writing, I read these pieces through the prism of critical categories suggested by Maurice Blanchot in his book The Writing of the Disaster (1980). By means of comparative reading of these two quite disparate authors, I hope to demonstrate that the very fragmentariness of Bakhtin's writing, a well as its unfinished and "un-worked" character, opens it up for critical reflection. The fragments in question should be read as exilic theory rather than merely biographic data or preliminary materials that suffer, not surprisingly, from intellectual and writerly incompleteness. This essay also discusses ambiguities in Bakhtin the asyndetic writer (a stylistic trait especially difficult to solve in translation) as methodologically central for an understanding of his philosophy of history and language.
Ирина Сандомирская
Бахтин в осколках: Фрагменты и записи военного времени (в сопоставлении с "Катастрофическим письмом" Мориса Бланшо)
В этой статье делается попытка интерпретации черновых фрагментов и рабочих записок М. М. Бахтина, датированных 1943-46 гг. в сопоставительном чтении с концепцией письма Мориса Бланшо (L'écriture du désastre, The Writing of the Disaster ). Не имея между собой прямой интертекстуальной или биографической связи, не являясь также современными друг другу, заметки Бахтина и фрагменты Бланшо, тем не менее, посвящены осмыслению общего опыта европейской модерности ХХ столетия, века тотального истребления жизни и культуры. В статье делается попытка осмысления места и специфики бахтинских фрагментов с точки зрения их принадлежности "письму катастрофы". Категории, которые конструирует Бланшо, позволяют предложить новую интерпретацию бахтинских отрывков. В то же время, тогда как Бланшо пишет катастрофу, опираясь на воображение, Бахтин из своей повседневности административно-ссыльного военного и послевоенного времени анализирует катастрофу изнутри ее реального опыта, частично предвосхищая, частично подтверждая, частично оспаривая философские выводы, к которым Бланшо придет в совсем ином контексте почти сорока годами позже.
CHLOE KITZINGER
Dinner at the English Club: Character on the Margins in Tolstoy's War and Peace
This article explores Tolstoy's approach to problems of historical narration and mimetic characterization through a close consideration of the innovative character-system of War and Peace (Voina i mir, 1865–69). It focuses, in particular, on Tolstoy's solution to an unusual narrative puzzle: how to convey the vivid life of the crowds of anonymous figures who are entirely tangential to War and Peace 's plot, but ever more central to its broader representational project. I argue that throughout War and Peace, Tolstoy was attempting to work out a logic of representation beyond the conventional, protagonist-centered character-system of the nineteenth-century realist novel (as recently described in Alex Woloch's The One vs. the Many: Minor Characters and the Space of the Protagonist in the Novel [2003]). Tolstoy's virtuosic techniques of characterization model the anti-heroic philosophy of history that he outlines in his notorious digressions: both can be understood as linked aspects of the novel's ultimately vexed gesture toward universal mimetic representation. I suggest that closer attention to War and Peace 's character-system thus stands to illuminate not only the novel's experimental structure, but also the peculiar status of Russian realism in the history of Western literary representations of reality.
Хлоя Кицингер
Обед в Английском клубе: Литературный герой «на полях» в романе Л.Толстого «Война и мир»
В данной работе рассматривается подход Л. Толстого к проблемам исторического повествования и миметического изображения персонажей в романе «Война и мир» (1865–69) посредством внимательного анализа новой системы характеризации в нем. Цель работы – показать, как и почему Толстой переработал традиционную систему персонажей реалистического романа, который выдвигал главных героев за счет второстепенных (см. А. Волох, «Один против многих», 2003). Его стремления шли дальше выдвижения второстепенных персонажей, так как включали изображение безликих масс люден «на полях» истории. Его виртуозные приемы в изображении этого контингента лиц дают нам образец толстовского анти-героического понимания истории, которое он излагает в своих известных отступлениях в романе; они — эти приемы и отступления—связаны как два аспекта ег
Поделись с друзьями
Рекомендуем посмотреть ещё:


Прогноз на 2017 - год огненного Петуха - астрологические Поздравления сотрудников суда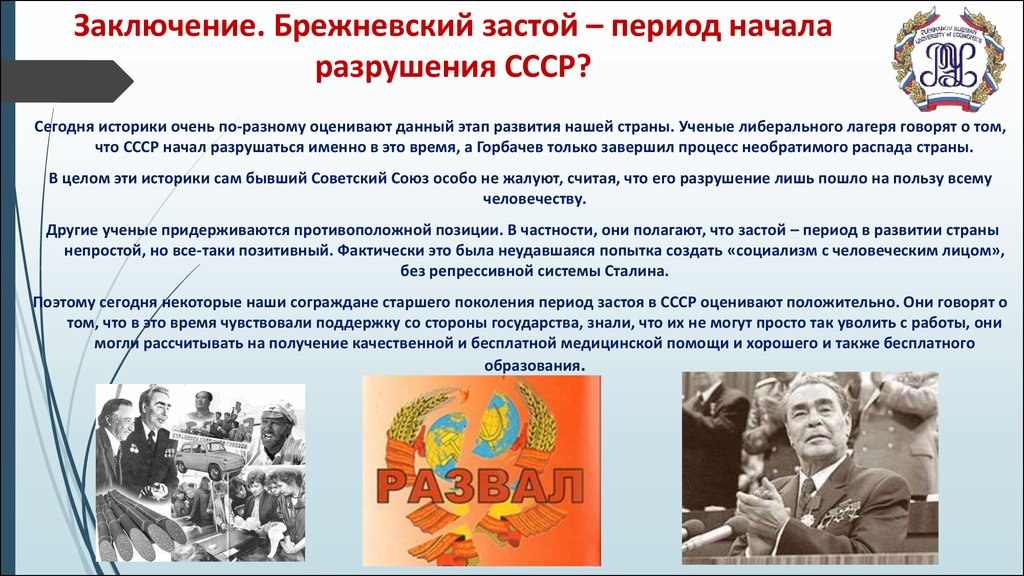 Гороскопы для всех!

SEEJ Table of Contents - AATSEEL

Cached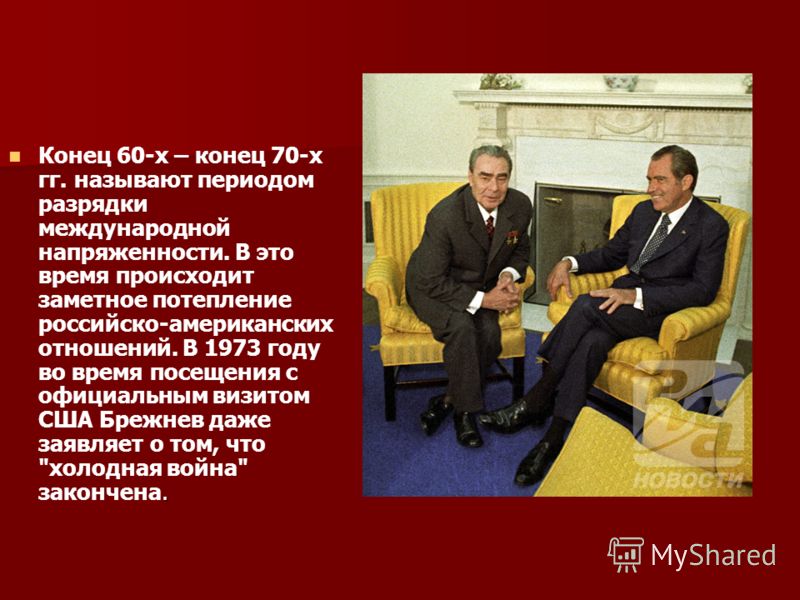 Lsd9 - automobi. org

Всероссийские конкурсы Разумейка

Гардеробная своими руками : чертежи, схемы и фото функциональных систем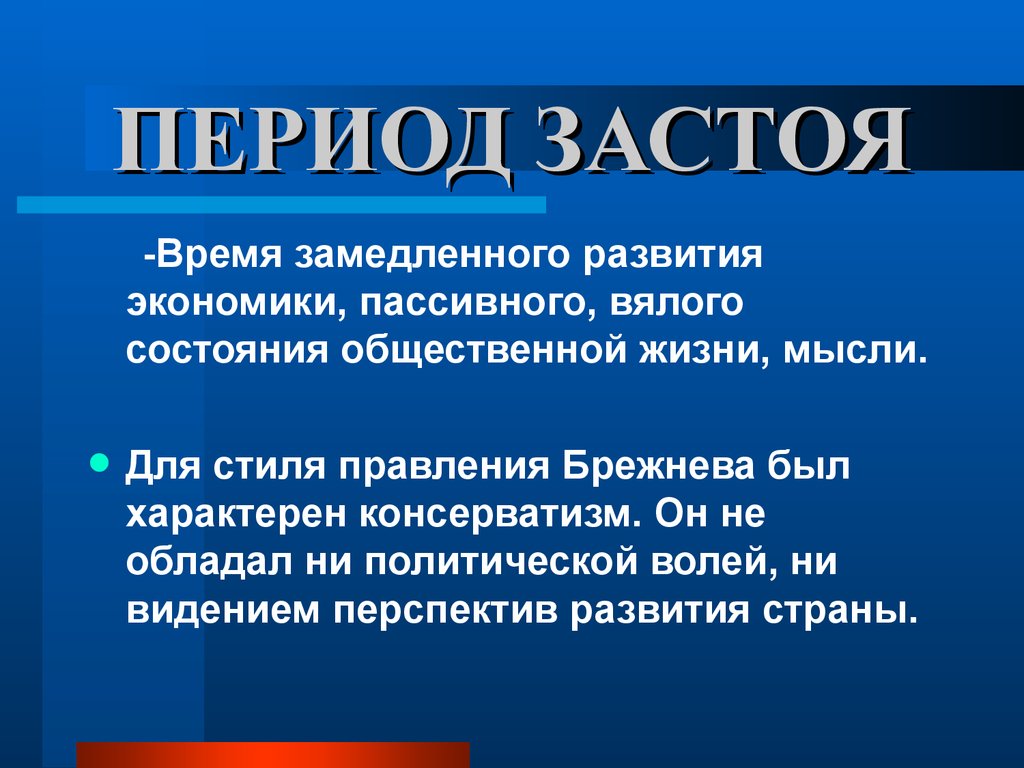 Детские конкурсы

Для здоровья, от недугов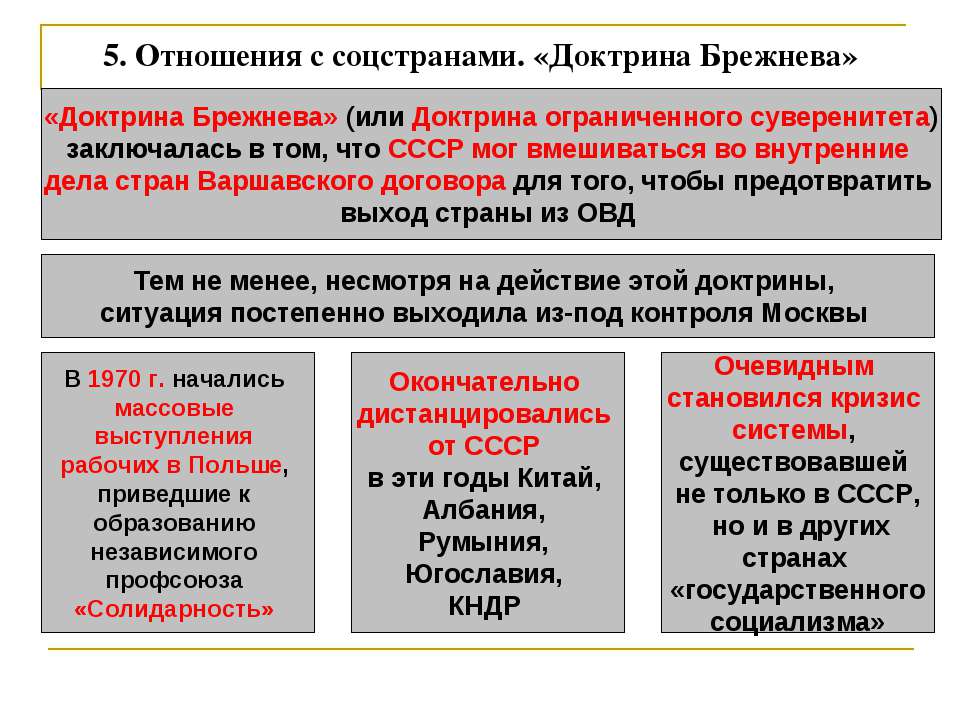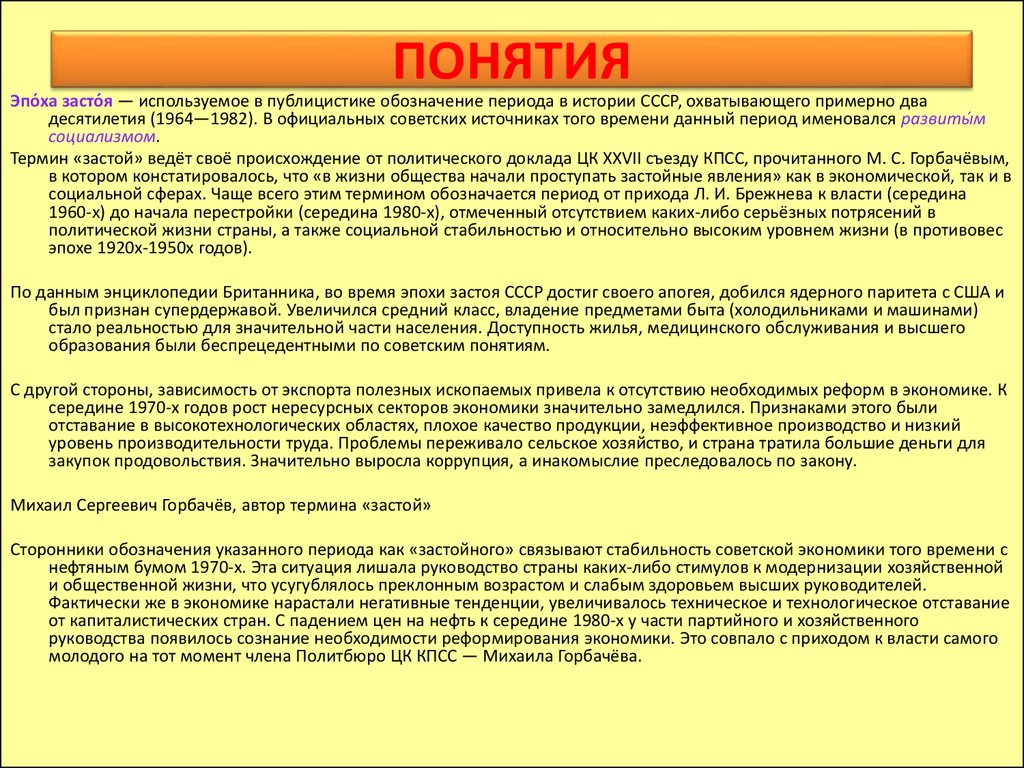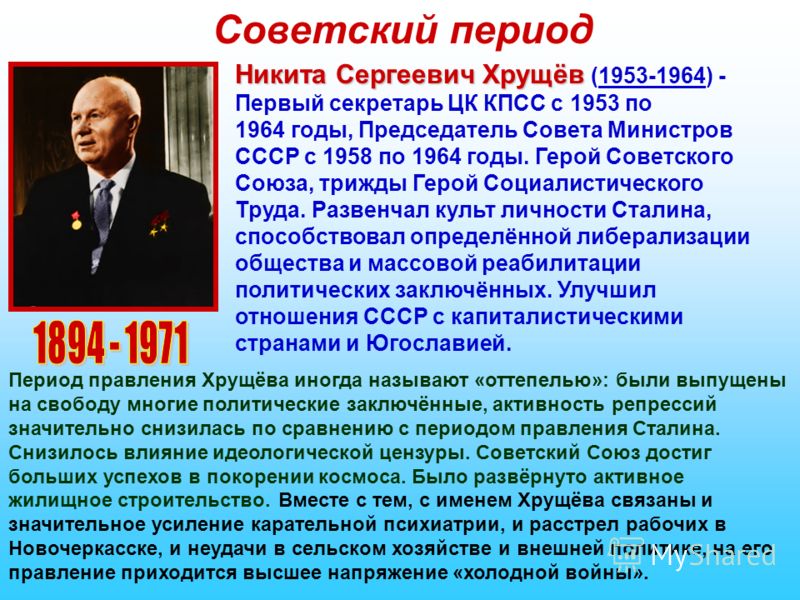 ШОКИРУЮЩИЕ НОВОСТИ